Martin W. McMillan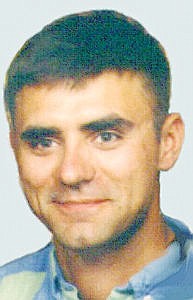 <p>Martin Wilbur McMillan</p>
|
November 14, 2014 11:14 AM
Martin Wilbur McMillan died Nov. 7 in Lakewood, Wash., at the age of 49.
He was born in Libby to Roy and Barbara McMillan on Aug. 31, 1965.
He graduated from Troy high school 1984. He joined the U.S. Army right after graduation and was in the Army for the next 18 years when he received a medical retirement. He lived in Lakewood from then until now.
In 1995 he married Lainia Thorp.
Martin's father Roy McMillan preceded him in death.
Martin is survived by his wife Lainia; his daughter Abigail Jerri McMillan, son-in-law Brandon, and daughter Kimberly Fultz; grandsons Kaiden Fultz and James Nowak; his mother Barbara McMillan; brother Dale McMillan; and sister Rita McMillan.
He will be buried in the Raan Cemetery in Troy. He is at peace now.
---