Harlan Hilliard, 58, of Libby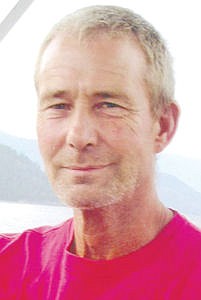 <p>Harlan Frank Hilliard, Jr.</p>
|
November 7, 2014 11:31 AM
Harlan "Frank" Hilliard, Jr., 58, of Libby passed away unexpectedly of natural causes early Sunday morning Nov. 2, 2014, in Libby. He was born in Airway Heights, Wash., at the Fairchild Air Force Base on Feb. 9, 1956, to LaDonna and Harlan Hilliard, Sr.
In 1993, Frank met the love of his life Robyn Jensen, and they were married Aug. 11, 1994.  They loved hunting, fishing, camping and long drives in the woods. 
Frank was a miner, truck driver and a mechanic. He loved to tinker and was a jack-of-all-trades.
Survivors include his wife Robyn Hilliard; mother LaDonna Mack (Virnie); siblings Jim Hilliard (Caral), Diane Morris (Mike), and Bryan Egland (Sue); his children Jason Hilliard (Cynthia), Justin Gotham (Doreen), Shandi Hilliard, Chase Gotham (Shauntie), Tyler Goff (Shawna); and grandchildren Nicholas, Mason, Molly, Justee, Marlee and Draven.
Services will be at 11 a.m. Saturday, Nov. 8, 2014, at the Libby Christian Church. Online memories and condolences may be shared at www.schnackenbergfh.com. 
---