Robert Wilkes, 87, of Libby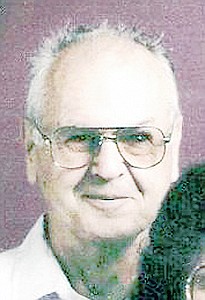 Robert (Bob) James Lindsey Wilkes, age 87, a resident of Libby, passed away early Friday morning April 20, 2012, as a result of asbestosis.  
Bob was born in Libby, on Nov. 26, 1924, to Bert and Marie Wilkes.  He grew up in Libby with his four brothers and three sisters, helping his father in the woods during his childhood, which was only the beginning of his life in the great outdoors.  
At the age of 16, he started working for the U.S. Forest Service in Troy, Mont., and during the next 71 years, Bob's life included a good number of occupations, where he met and became friends with hundreds of people.  
After working for the Forest Service, he tried his hand at the Boeing Co. in Seattle, and later he owned and operated a restaurant in Libby.   
He worked for Zonolite, driving a truck from the mine to the railroad transfer area in Libby in the mid-1940s.  Bob drove a freight truck back and forth to the East Coast for a while, but his love for the woods brought him back to the mountains around Libby. 
He worked as a sawyer, loader, dozer operator building roads.  He moved to Springfield, Ore., and on Oct. 16, 1971, he married Jeanie Wilkes, the one that loved him and took care of him until the very end of his life.  
He worked for Wildish Construction in Eugene, Ore., for a couple years, but ended up in Libby again where he worked as a tanker driver.  He hauled cooling oil up to W.R. Grace at the Vermiculite mine, and transferred fuel oil between central Montana and Washington.  
He worked as a mechanic and welder for Payne Machinery for a few years, but once again ended up in the woods driving log trucks and working as a mechanic for a few Gypo loggers in the Libby area.  He ended up retiring in 1988 as a result of a neck injury while working on a loader.  
His love for the outdoors wasn't restricted to his work, and when he had the time, you would find him in the woods getting firewood, or hunting and fishing.  
He was the most loving husband and father; there was always love in daddy's hands.  He adored his pets through the years, and he leaves behind Misty his most recent dog and best friend.  
Bob is survived by his loving wife Jeanie of Libby, his youngest sister Effie Thompson of Libby, 11 children and step children, Jean Hagen of Sacramento, Calif., Jo Ann Anderson of Riverside, Calif., Jerry Redifer of Libby, Deborah Orwick and Dale of Roseburg, Ore., Deanna Wilkes-Gibbs and Jorge of Palo Alto, Calif., Dennis Redifer and Verla of Libby, Carolyn Jones and Mick of Libby, Tony Wilkes and ElaRae of Monroe, Wash, Bobby Wilkes of Shelby, Mont., Amy Williams of Libby, and Candice Morgan of Missoula, Mont., 19 grandchildren, 16 great- grandchildren, and two great, great-grandchildren.  
He is preceded in death by his parents, Bert and Marie, brothers Elmer, Delbert, Larry, and Leonard, sisters Lillian Wilkes and Amy Rody, one grandchild and one great-grandchild.
The family would like to thank Bob's friends, also Dr. Rice and Dr. Black, Addus caregivers, and the Hospice staff for all the care provided during his final months.  
A special thanks to Kim, who Bob and Jeanie have a very special bond with.  
A funeral will be held at 1 p.m. Thursday, April 26, 2012 at Schnackenberg and Nelson Funeral Home in Libby.  
There will be a reception following the grave side service, at The Hidden Chapel Restaurant, 1207 Utah Ave, in Libby.
---