Bobby K. Coldwell, 71, of Troy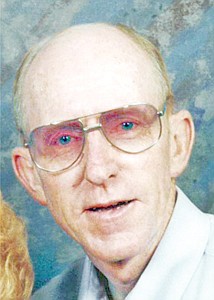 Bobby, K. Coldwell, 71, a longtime Troy resident died peacefully Friday, April 20, 2012, at his home surrounded by his family.  
He was born May 31, 1940, in Baker, Mont., to Russell and Ione Johnson Coldwell.  
He grew up and attended school in Baker and graduated from Baker High School with the class of 1958.  He attended Northern Montana College where he earned a bachelor of arts  degree in education.  
Bobby married Carren Newell on July 5, 1959, in Baker, Mont.  They moved to Troy in 1962 where Bob took his first teaching job.  He taught at the Troy Jr. High School for 11 years.  
He then took a high school principal job in Redyard, Mont., for one year.  He returned to Troy and took the elementary principal position.  Bob retired from the elementary school in 1987.  
He was respected by his students as well as their parents.  Bob then went to work at True Value for 19 years.  
He enjoyed hunting and fishing, cribbage and his grandkids.  He never quit teaching and would often say, "write if you find work." 
He was preceded in death by two brothers Terie and Kelly.
Survivors include his wife, Carren Coldwell of Troy; children Allison Lundin and husband Phillip of Troy; Darren Coldwell andwife, Barbie, of Troy; a brother, Reid Coldwell, of Glascow, Mont.; sister, Kay Gill, and husband, Dave, of Sierra Vista, Ariz.; six grandchildren Dan, Billy, Allie, Logan, Katie, Kellie, and one great-grandchild, Elliott, and numerous extended family.
Services will be 11 a.m. Saturday, April 28, 2012, at the Troy Community Baptist Church.  
Local arrangements are by Schnackenberg & Nelson Funeral Home in Libby.
---