Wesley Louis Skinner, 26, of Elko, Nev.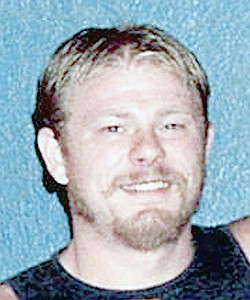 Wesley Louis Skinner died April 13, 2012.
Wesley was born in Libby to Wes and Lois Skinner on June 18, 1985. He moved to New Mexico in 1993 and then to Elko, Nev., in 1996. 
He attended school in Spring Creek, Nev. 
Wesley enjoyed hunting, fishing, camping, wrestling, and going back to Montana to spend time on Bull Lake with his Papa Louie and Grandma Cheryl. 
Wesley was a free-spirited young man and left his family and friends way too early.
Wesley is preceded in death by his Papa Louie Osterberg and his Papa Clarence Skinner. 
Wesley is survived by his father Wes Skinner,  his mother Lois Skinner, his children Gypsie, Ellie, Thade, and a baby girl due in June, grandma Cheryl Osterberg and grandma Brena Skinner, his aunt Lisa Sorenson, his uncle Charlie Skinner, his cousins Danny Gravelle, Sarah Gravelle, Jennifer Skinner, Tesla Skinner, and CJ Skinner.
There will not be any services held at this time. 
Upon cremation his family will take him home to his beloved lake in Montana.
---