Birthday: Addison Jennings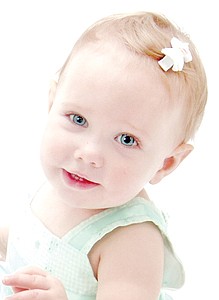 Addison Jennings, daughter of Joseph and Samantha Jennings of Elmwood, Neb., celebrated her first birthday on April 17. 
Addison's maternal grandparents are Donald and Ann Brothers of Elmwood, Neb., and her maternal great grandparents are Jerome and Jeanette Siwinski of Ashton, Neb., and Carol Brothers and the late Lester Brothers of Libby. 
Paternal grandparents are Joseph and Patti Jennings of Hayden, Idaho, and Clyde and Tracie Edwards of Rathdrum, Idaho. 
Paternal great-grandparents are Karon Jacklin of Post Falls, Idaho, and Joe Rohrenbach of Post Falls, Idaho, and the late Everett and Vena Jennings. 
---