Richard F. Stehlik 73, of Yaak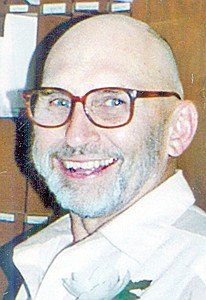 by
The Western News
|
January 26, 2012 9:45 AM
Richard Frank Stehlik, 73 of Yaak, died Jan. 15, 2012 at home with his wife and friends.
Richard was born Sept. 28, 1938, to Frank and Mary Stehlik in Owosso, Mich.
He moved to Montana in 1968 to live in the mountains and enjoy the beautiful area he loved.
Richard married his wife, Linda, and lived in the Troy area before moving into the Yaak River Valley, where they settled until his death.
Richard, known as "Dick" to his many friends and family, gave his enemy — death — a long fight of 14 years before succumbing to cancer and death.
Dick lived a full life with an incredible desire to always make things better for others. Inventive and always thinking of new ideas, kept his mind active. His own unique ideas were incorporated into everything, from his racecar projects to ideas for the home in the Yaak.
Dick enjoyed working to make a park-like appearance on the land to show appreciation to the wonderful creation and his love of the land.
His employment was taken on in a like-manner showing his love of hard work and ability to care for his family. Work included a useful, mechanical ability; logging of timbers and salvage sales; and his last venture, Twinkle Welding, a business he built in Libby before retiring to take care of his health issues. Richard kept active on his land and home in the Yaak Valley.
He shared a love of home, friends and family with his wife, Linda.
Survivors include Dick's children Julie (Ivan) Hagen of Libby; Michelle (Roger) Wren of Monroe, Mich.; Sandra (Bob) Johnson of Erie, Mich.; Justin (Karen), and Trapper Stehlik all of Libby.
Grandchildren include Amanda, Jay, Wendy, Rob, John, Bryce, Kira, Cierra, Emma and great-grandson Cody.
Siblings are Robert Stehlik and family of Corunna, Mich., and John Stehlik and family of Michigan and Florida.
His special racecar buddy is Dave — even though he drove a Chevy. 
A celebration of Dick's life will take place at the family home in the Yaak for friends and family.
The celebration will be scheduled for an early, summer day and will be announced at a later date.
---