Frey named Site Manager of the Year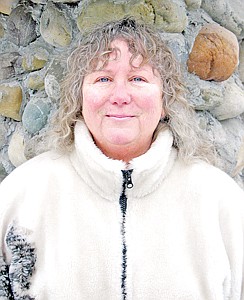 by
The Western News
|
January 26, 2012 9:55 AM
USDA Rural Development's Rural Housing Service in Montana has named Libby resident Deborah Frey as the Multi-Family Housing Site Manager of the Year for Elderly Housing in 2011.
Frey manages Treasure Manor Apartments, a senior living complex.
Recognized at a ceremony earlier this year, Frey received a commemorative plaque thanking her for her commitment and dedication in the care of her tenants. Frey also represented Montana's entry into a national U.S. Department of Agriculture competition.
Among the improvements, Frey oversaw the replacement of four roofs, the installation of 77 energy efficient windows, new siding and trim, electrical upgrades to all 32 rooms and the installation of two privacy fences.
Asked about the dollar amount she secured and Frey declined.
"I'm happy for the improvements. To quote the amount seems like bragging," Frey said. "We got a lot done. Even the windows were rotted."
USDA Rural Development is the prime financer of Treasure Manor, which provides stabilized rent for limited-income senior citizens of Lincoln County.
The project was in declining shape in 2006 when owners brought Frey in to manage the property and spearhead a marked turnaround in the overall quality of life.
"Deborah is a prime example of how our properties should be run. She is professional, well-organized, and detailed while providing a level of caring and understanding for her tenants that is unequaled in our USDA properties in Montana. We are proud to give her this recognition," said Matthew Jones, Montana State Director.
Montana has 143 properties across the state funded by USDA Rural Development's Multi-Family Housing program.
---