Georgia L. Wilson 43, of Petal, Miss.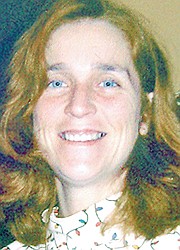 by
The Western News
|
January 11, 2012 10:07 AM
Georgia Lee Wilson, 43, of Petal, Miss., died Jan. 2, 2012.
A private graveside service will be held in Libby, Mont.
A loving and devoted wife and mother, Georgia is survived by her husband, Paul White of Petal; a son, Issac Lemoine White of Petal; her parents, George and Kathy Powell of Libby, and a brother, Bill Powell of Libby, Montana.
Persons may sign the guest book at www.moorefuneralservices.com.
---