Frontier Communications names new GM in Libby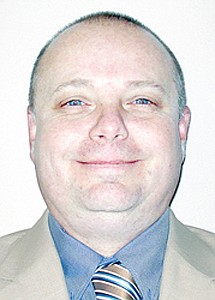 by
The Western News
|
January 10, 2012 2:14 PM
William Thompson has accepted the position of general manager of Frontier Communications North Idaho/Montana market.
The appointment was released Thursday by Michael Towne, vice president and general manager for Frontier.
In his new position, Thompson oversees all field operations and is responsible for customer and community relations in North Idaho and Montana exchanges for the company.
Thompson will manage all aspects of the business including revenue growth and expenses. Thompson leads the Operations organization, which includes 25 employees and the Libby Retail Store.
Thompson joined Frontier in June.  Most recently, he held the position of Technical Supervisor for Frontier in Freeport, Ill. Before joining Frontier he was an Area Supervisor for TelAlaska in Nome, Alaska, and a SATCOM Tech for Raytheon/NSF at the South Pole for one year.
Thompson earned an associate's degree in electrical engineering from Lake Land College in Mattoon, Ill., and a bachelor's degree in electrical engineering from Trinity College and University in Sioux Falls, S.D.  
He and his wife, Mandy, will relocate to the Libby area.  They have one child and three grandchildren.
"My wife and I are excited about our move to Libby.  I look forward to serving the residents and businesses of this area and to becoming involved in the local community."
"Bill is a dedicated, knowledgeable and experienced Frontier employee," Towne said.  "He joins us from our Frontier team in Illinois. I look forward to his leadership in the North Idaho/Montana market."
Frontier Communications Corp. (NASDAQ: FTR) offers voice, high-speed Internet, satellite video, wireless Internet data access, data security solutions, bundled offerings, specialized bundles for small businesses and home offices and advanced business communications for medium and large businesses in 27 states.
---