Libby matmen post two crucial victories over rivals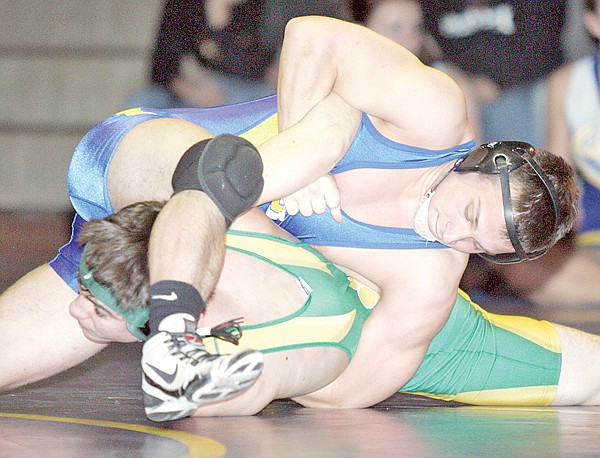 <p>Kyle Leir by pin in first period vs Whitefish at 145</p>
by
Sandra Faye Douthit - Reporter
|
January 3, 2012 11:45 AM
Loggers defeat Polson and Whitefish in tri-meet
There was an exciting week of sports leading into the Christmas break highlighted by an impressive win by the Logger wrestling team in a triangular meet with victories over the Polson and Whitefish squads.
The Libby Greenchain wrestlers hosted the Polson Pirates and the Whitefish Bulldogs on Thursday to claim a win over both teams.
The Greenchain flattened their opponents, defeating the Bulldogs 60-21, and  the Pirates 57-30.
Among some of the outstanding wrestling matches, two of which were by pins, include the match involving Dylan Roby, 105-pound weight class; Mitch Haugen, 130-pound weight class; Garret Chapel, 140-pound weight class; Kyle Leir, 145-pound weight class, and Josh Bowers, 152-pound weight class.
The Greenchain will look for another triumph over the Polson Pirates at their away match on Thursday, Jan. 5.
---