Paul Verdon, 85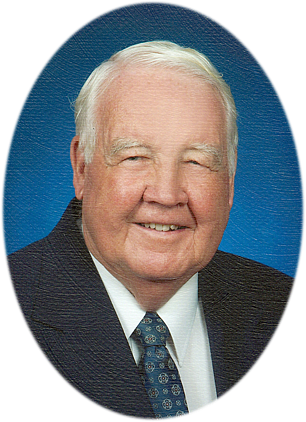 by
The Western News
|
February 21, 2012 3:20 PM
Paul Verdon, 85, a longtime Montana newspaper editor and a former researcher at the state Legislative Council, died Friday at St. Peter's Hospital in Helena. He suffered from Parkinson's disease.
Verdon was editor and publisher of the Western News in Libby from 1960 to 1979. Under his direction, the paper chronicled the construction of the Libby Dam and the vast changes in the community that came with activity from the massive federal project. The Montana Press Association three times named the paper outstanding weekly in the state while Verdon was editor. It also was once honored for outstanding typographical excellence. Earlier he worked at the Phillips County News and the Great Falls Tribune.
After selling the paper in 1979, Verdon and his family moved to Helena and he was hired as a legislative researcher in 1980. He generally worked on issues concerning business, economic development, transportation and mineral taxation. He became an authority on the coal severance tax. He retired from the council in 1992. However, shortly afterward he spent seven months helping staff a commission appointed by Gov. Stan Stephens to fix problems in the state's worker's compensation system.
In his retirement, Verdon volunteered at a number of local nonprofit organizations, including the Montana Historical Society. He had a deep interest in Montana and U.S. history.
Paul Eugene Verdon was born March 2, 1926, on an isolated homestead south of Wolf Point to Thomas Sylvester and Maude Dwyer. He was the youngest of six children. His mother died when Verdon was just 2 years old, and he went to live with Alex and Mary Verdon in Poplar. They later adopted him.
After graduating from Poplar High School, Verdon enlisted in the Navy and joined the V-12 program that offered a college education and pilot training. He was sent to Carroll College. He received about half his college education there. It was a time he always remembered fondly, and he was active in a V-12 alumni organization and helped organize reunions. The war ended before he was ready for pilot training and Verdon opted to leave the service to attend the University of Montana. He graduated from the School of Journalism.
While working at the Phillips County News, Verdon fell in love with Malta native Elaine Hendrickson. They were married in 1952.
Verdon is survived by his wife Elaine of Helena; a daughter, Lexie, of Arlington, Va.; four sons, Robert of Plano, Texas; Timothy of Port Neches, Texas; Kenneth of Helena and Michael of Missoula, two grandchildren, Andrew and Jamie Barr of Virginia; his son-in-law, Stephen Barr; three daughters-in-law, Beth, Donna and Jill Verdon; and a sister, Harriet Eastman in Great Falls. He was preceded in death by two brothers and two sisters.
The family will receive friends from 4:00p.m. - 6:00 p.m. Wednesday, Feb 22nd at Anderson Stevenson Wilke Funeral Home, 3750 N. Montana Avenue. Rosary will be 11:30 a.m. Thursday, February 23rd with Mass of Christian Burial to be at noon at the Cathedral of St. Helena. A reception will follow in the Brondel Center of the Cathedral. Burial with military honors will be 11:00 a.m. Friday, February 24th at Montana State Veterans Cemetery at Fort Harrison. The family asks that in lieu of flowers, donations be made to the American Parkinson Disease Association: APDA Great Falls Chapter, 62 Woodland Estates Rd., Great Falls, MT 59404, the Montana Historical Society, P.O. Box 201201, Helena, MT 59620 or a charity of your choice. Condolences may be sent to the family by visiting: www.aswfuneralhome.com
---