Brian C. Stewart 72, of Libby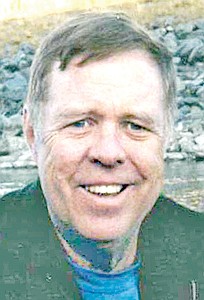 by
The Western News
|
February 16, 2012 12:21 PM
Brian C. Stewart, Sr., 72, of Libby passed away of natural causes on Feb. 4, 2012, at the Libby Care Center. 
He was born July 7, 1939, in Sacramento, Calif., to Gurley and Alice (Naylin) Stewart.  He grew up and attended school in Sacramento, enjoying his favorite hobbies of hunting and fishing in this game rich area.
On July 27, 1958, Brian married the only woman he would ever share his love with, Susan Catherine Back. 
In June of the following year their first child Brian Jr. was born. Their second son, Bradley, was born 14 months later in August of 1960. 
Brian was working as a clerk in the sporting goods department for Payless Drug Center at this time. 
In September 1961, their third son, Barry, came into the world and their fourth and last son, Bart, was born in June of 1964. 
His boys were the apple of his eyes and his favorite topic to talk about.  Teaching them to hunt and fish while spending their vacations camping each year was what they all looked forward to most. 
Pride does not even come close to describing what he felt for his sons.
Brian was not only a great father and husband, but a true friend to so many.  Those traits led to a long and successful career in retail management as a store manager. 
In the 1990s, he fulfilled one of his dreams by purchasing a hardware store in the area he loved most, Ione, Wash.  He operated this store until his retirement in 1999.
Brian moved to Libby where he enjoyed the beauty of the area until his death.  He overcame many challenges in his life, from a broken family as a child and foster care, to become an outstanding father, upright citizen a faithful follower of Jesus Christ, and a member of the Libby Christian Church.
Survivors include his four sons Brian Stewart, Jr. and wife, Cristy of Libby; Brad Stewart and wife, Shannon, of Spokane, Wash.; Barry Stewart and wife, Beth of Mead, Wash.; and Bart Stewart and wife, Monica of Spokane, Wash.; siblings Michael Stewart and wife, Bonita of Stockton, Calif.; and Lynne Stewart of Oroville, Calif.; 11 grandchildren; and one great-granddaughter.
Services for Brian will be 11 a.m. Friday, Feb. 17, 2012, at the Libby Christian Church, 100 Kootenai River Road in Libby. 
Arrangements are by Schnackenberg & Nelson Funeral Home & Crematory of Libby.
---