Faction seeks to recall election of Mayor Banning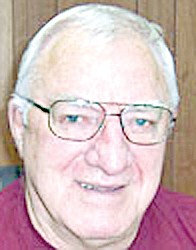 by
The Western News
|
February 9, 2012 3:31 PM
Councilwoman McCully urges attorney McDougall to draft recall
Troy Mayor Don Banning might see his name listed on an unexpected voting ballot if residents decide to recall him as their mayor.
City Council member Fran McCully had attorney Heather McDougall draft a petition to recall Banning as the mayor of Troy last week.
According to the Montana Code Annotated §2-16-616, if the recall petition is signed by a designated percentage of voters - according to Banning this would be approximately 125 signatures - Troy will have to conduct an election to determine a mayor.
After the signatures are collected, they must be verified by the county.
"I'm not sure what they're thinking, it's ridiculous," Banning said. "I saw (council president) Phil Fisher distributing the petition himself."
Chief of Police, Bob McLeod, is concerned about the recall petition.
"They want to remove the Mayor and get rid of the police department - they want Troy to be just a water district," McLeod said.
McLeod and Banning have expressed, many times in recent months, their concerns for Troy and its residents if the City Council does not begin working together for the good of the community.
Banning has indicated frustration in recent months with the inability to move the Council forward, even giving indications he was optimistic the failure of two incumbents to win re-election might turn the board in a new direction.
---