$28 million grant aids students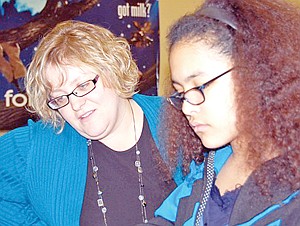 by
The Western News
|
February 2, 2012 3:39 PM
The U.S. Department of Education recently awarded the Office of the Commissioner of Higher Education a seven-year, $28 million GEAR-UP grant.
The grant will allow the state to increase the number of low-income students who are prepared to enter and succeed in postsecondary education. 
U.S. Senator Max Baucus offered praise for the program and the grant award.
"I'm so proud that GEAR UP has won this prestigious award," Baucus said. "It's such a big win for our kids, because when they're better prepared for college, they're better prepared to be Montana's future leaders, workers, and business owners."
GEAR UP stands for Gaining Early Awareness and Readiness for Undergraduate Programs.
Montana GEAR UP will partner with 18 middle and receiving high schools from around the state, 13 of which are located on or bordering Montana's seven American-Indian reservations, to improve high school graduation and college enrollment rates.
"Access to higher education is critical not only for the success of our students, but for the economic future of Libby", Superintendent Kirby Maki said. 
Serving students in grades seven through twelve, Montana GEAR UP will provide Libby students with funding for college and career readiness services, such as tutoring, financial aid information, enrollment in rigorous academic courses, comprehensive mentoring, college visits, supplemental curriculum materials, and professional development for school staff. 
The Libby GEAR UP program will continue to serve students as they progress through middle and high school. 
One of the goals is to increase student academic performance in mathematics, which allowed Libby School District to hire a math tutor/specialist to coordinate an enrichment program for seventh- and eighth-graders in the Libby-Afterschool Program.
---