The Le Tour de Koocanusa: Through the eyes of its organizers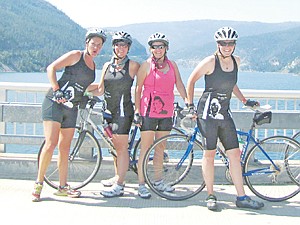 <p>Atop the Rexford bridge</p>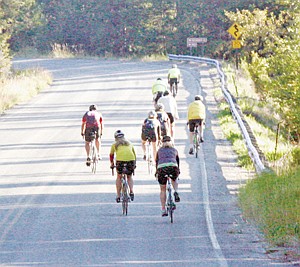 <p>Le Tour cyclists as they tackle the first obstacle, a grueling 2.4 mile hill.</p>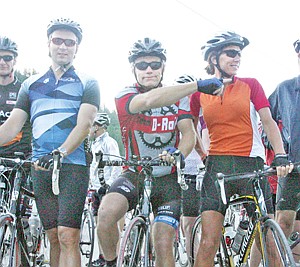 <p>Jason Sokolosky, left, Gord Parker and Katrina Brawner of the Calgary Outdoor Club, await the start of the second annual Le Tour de Koocanusa bicycle tour along the shoreline of Lake Koocanusa. Parker points left, the direction the tour will take for the first half mile, then it's a sharp right and the beginning of an unforgiving 2.4 mile hill climb.</p>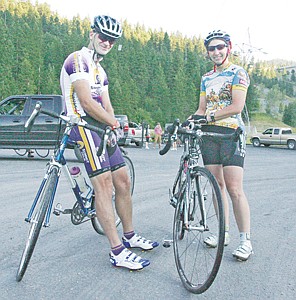 <p>The husband and wife team of Bryon and Diane Whitaker of Corvallis, MT await the startup.</p>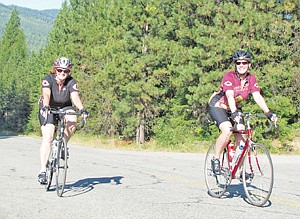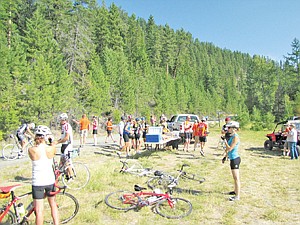 Previous
Next
by
Dejon Raines For The Western News
|
August 21, 2012 2:24 PM
On Saturday, Aug. 11, David Thompson Search & Rescue hosted its second annual Le Tour de Koocanusa.  
Le Tour de Koocanusa is an 83.5-mile bike ride that encompasses the shoreline of Lake Koocanusa.  
Riders start at the David Thompson Bridge in front of the Libby Dam.  They then go North on the Forest Development Road, cross over the Rexford Bridge, come down Highway 37, and then finish back on the David Thompson Bridge.   
 The ride was well-attended, as 138 cyclists participated in the event, coming from all over the U.S. and Canada.  
The ride was fully supported by Search & Rescue volunteers.  
Cyclists enjoyed the three food stops, two water/electrolyte stops, and an awesome post ride barbecue at the River Bend Restaurant with live music from Meadow Blasters. 
 David Thompson Search & Rescue thanks all of the riders and all of the sponsors who made Le Tour de Koocanusa such an amazing event.
---