Rose gets date with jail cell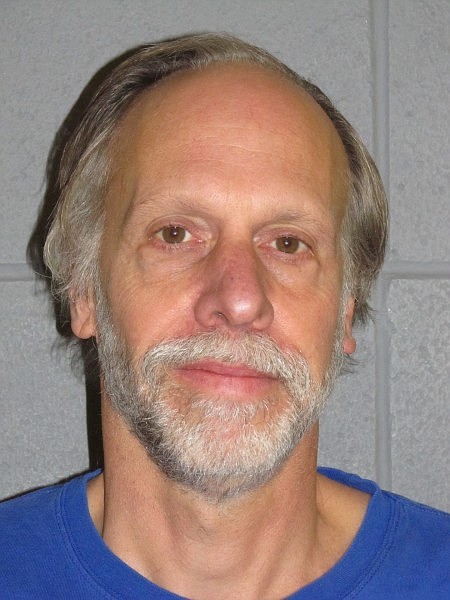 <p>aka Sam Haley Rose</p> <p>aka Sam Alexander Rose</p> <p>aka Dave Griffin</p> <p>aka Harold P. Mattsman</p>
Samuel Haley Rose is back in jail for want of a date.
Formerly Harry Paul Mottsman, Rose, a 55-year-old man from Libby, failed to appear at his last two hearings in Flathead District Court, where he is facing a felony charge of forgery. A bench warrant was issued for his arrest, and Moonlighting Detective Agency was up to the task.
According to agency owner Charles Pesola, he apprehended Rose in Boise, Idaho, last Tuesday after one of his agents made contact with Rose through online dating Website Match.com.
"We had an investigator that made contact with him, made a relationship with him and made arrangements to meet with him at the Cheesecake Factory in Boise," Pesola said.
Pesola and other agents waited for him to show up and approached him at the entryway when he arrived shortly after noon. Rose tried to run away, but only made it about 50 feet before they caught up with him and, after a brief struggle, took him into custody.
Within the two weeks Pesola and his agents had been looking for Mottsman, he had already established a new false identity. When he was apprehended, he was in possession of a Pennsylvania driver's license as well as several bank cards, all under the name Bart Woods.
In his Flathead County case, Rose is alleged to have used the alias Samuel Alexander Rose to open bank accounts.
"He would have been gone if we didn't find him, I'm pretty sure," Pesola said. "He already had bank accounts, rental agreements, all kinds of things made up with that name."
Pesola said they don't know whether the driver's license itself is fake or if Rose forged documentation to get an official license.
During the 11-hour drive back to Kalispell, Rose allegedly told Pesola that the only reason he's in any trouble in the first place is because he has been vocal in his opposition to the proposed Montanore copper and silver mine south of Libby.
According to Pesola, Rose has been living with his wife in the woods up in Libby in a home that has no road access. The wife reportedly told Pesola that when Rose left, he took $800 in cash, an unset diamond and his laptop, rode a snowmobile to his car and left, all without telling her.
Rose allegedly took no clothes from the home, instead picking up his summer clothes out of storage in Kalispell. He also turned off his cell phone. His wife told Pesola he did the same thing before to a previous wife and disappeared for about six years, but when asked during the ride from Boise to Kalispell, refused to talk about it.
Pesola said it was very unusual that they would have to track someone out of the state.
"We don't have to go out of the state that much but people miss court all the time," he said. "Usually, we'll find them locally and give them the opportunity to go back on their own. I would say 80 percent of our cases are resolved without us having to pick them up."
Rose's case was different, Pesola said. He worried openly that if Rose was released again, either on bail or his own recognizance, he would disappear.
"If he gets out again, he'll be gone," Pesola said. "We'll never hear from him again."
Rose was booked into the Flathead County Jail last Wednesday morning.
---