Grizzly bear kills hunter, 39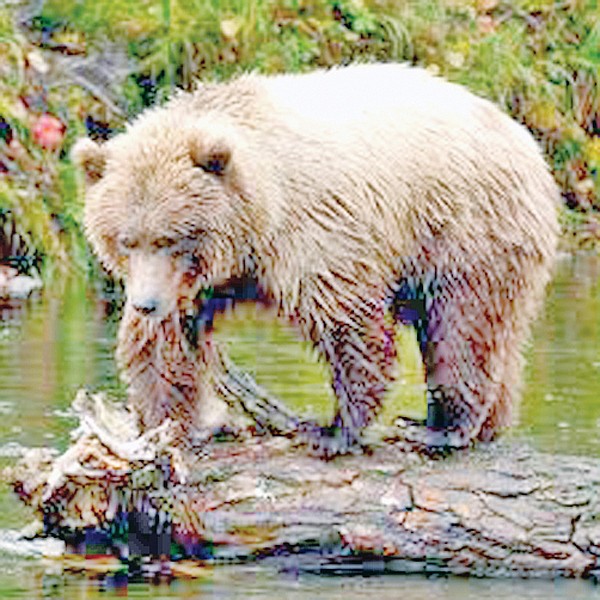 by
Hagadone News Service
|
September 23, 2011 10:59 AM
As news spread that a hunter had been
attacked and killed by a grizzly bear on Buckhorn Mountain near the
Idaho/Montana border, area residents reacted with shock and
surprise.
The attack, which occurred 15 feet into
Montana in Lincoln County, was reported about 10 a.m. Friday. The
bear was shot and killed by the man's 20-year-old hunting
companion.
The incident, which follows last
month's fatal shooting of a grizzly bear by Porthill resident
Jeremy M. Hill, rattled the nerves of some.
The attack makes her feel a bit unsafe,
said Bonners Ferry resident Ruth Dinning. Bonners is the closest
town to the attack.
"I wish I could feel safe in this
county," Dinning said. "I'd like to be able to get out and enjoy
the beauty this county offers without having to worry about what
lingers in the trees."
Her friend, Lynn Self, had a
straightforward approach on how to deal with the bears — ship them
east.
"Fish & Game should move all the
grizzlies they moved to our area to Washington, D.C. and then see
how things go," said Self, also of Bonners Ferry.
By and large, most of the residents
commenting either on Hagadone News Network websites or Facebook
sites, supported the hunter who shot the bear and said they would
have done the same thing if they were in a similar situation.
"If it came down to me or the bear, the
bear is going," said Bonners Ferry resident Owen Plato. "I don't
see anything wrong with how the boy handled the situation."
Sandpoint's John Monks, in a post to
the Bonners Ferry Herald's Facebook page, noted the Endangered
Species Act states that an individual may soon take endangered
wildlife in defense of his own life or the lives of others.
"The law, however, does not allow the
taking of endangered wildlife in defense of property," he said in
the post. "The hunter that killed the grizzly bear this morning
will not face any criminal charges. If, however, he would have shot
the bear from 100 yards because it was eating his peanut butter and
jelly sandwich, he would probably be charged."
Many simply offered their prayers to
those involved.
"That's so sad," said Dana Barnes Kunz.
"Prayers go out to the victim's family and friends as well as the
other hunter who had to witness it."
---