Joseph A. Daniels III, 67, of Libby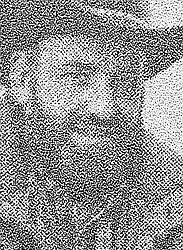 by
The Western News
|
November 29, 2011 1:18 PM
Joseph A. "Joe" Daniels III, 67, passed away Monday, Nov. 21, 2011, while out riding his 4-wheel ATV in Libby.
He was born on Jan. 21, 1944, at Brainerd, Minn., to Dorothy and Joseph A. Daniels II.  He was the third of four siblings.
The Daniels family moved to Libby in 1959. 
Joe attended schools in Libby. He went to work for St. Regis Paper Co. in 1963, and continued working for Champion International until he took an early retirement in 1993.
He was preceded in death by his parents and a younger sister, Nancy Schikora.
Survivors include two sons, Terry Daniels; Joseph Daniels IV, and wife, Susan; four grandchildren, Haylie, Londin, Cannon and Joseph V; two sisters Betty Deschiene and Pat Kenworthy; and several nieces and nephews.
There was a gathering on Saturday, Nov. 26, 2011.
Arrangements are by Schnackenberg & Nelson Funeral Home & Crematory in Libby.
---