Chamber official leaves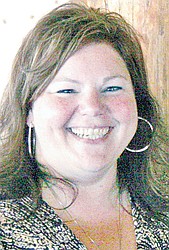 <p>Dusti Thompson and Jessie Conrad</p>
by
The Western News
|
November 29, 2011 12:57 PM
Board OKs interim; search begins soon
Dusti Thompson, who has been affiliated with the Libby Chamber of Commerce for 10 years, has resigned as executive director.
Thompson started her new position as a community outreach specialist with the Center for Asbestos-Related Diseases on Monday.
"Yes, it's true," Thompson said last Wednesday. "This has been in the works for months, since March. I just wanted to get through the Rodeo and some other things. I've been dragging my feet on this, but now it's done."
Thompson said while she may be leaving the Chamber of Commerce office, she is not leaving all her duties behind.
"I still plan to be on the (Kootenai River) Rodeo committee," Thompson said. "That will still go on. I'm not giving up on that."
And while she admits leaving the Chamber behind, she does say she's looking forward to a new challenge.
"I'm super excited about it, and I can't wait to get started (last) Monday," Thompson said. "My family is so excited for me. I'm happy to be getting my life back."
Libby Area Chamber of Commerce Administrative Assistant Norma J. Hanson has agreed to fill the position as the board begins its search for a new executive director.
"Norma has agreed to stay on through the 1st of February, until after our fundraising dinner," Chamber President Roxanne Escudero said.
"The board has met, and we will meet again," Escudero said. "We will list the position with Job Service, but for now we're taking applications at the Chamber office and here (at Good News Christian Book Store)."
Escudero said the Chamber prefers a local candidate but if needed will expand that search.
"We're all about hiring locally," she said. "If at some point we need to go outside our area, the board will discuss that."
The executive director's salary is negotiable, Escudero said.
---