James G. Hopkins 70, formerly of Libby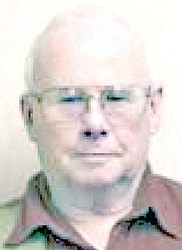 by
The Western News
|
November 22, 2011 9:22 AM
James G. Hopkins passed away on Nov. 9,
2011, at Mountain West Medical Center in Tooele, Utah, after a long
and courageous battle with a respiratory disease.
Jim was born on March 14, 1941, in
Plentywood, Montana to Francis Hopkins and Thelma DeGering.
He grew up in Laurel, Mont., where he
graduated from Laurel High School in 1960. Jim left Laurel to serve
in the Air Force until his return to Montana in 1964. Upon his
return Jim worked in the mining industry in Montana, Nevada and
Idaho as an electrician and maintenance planner until he retired in
2000 to make his home in the Libby and Troy area.
Jim also served as a volunteer EMT with
the Libby Montana Volunteer Ambulance Service for 15 years.
Jim will be especially remembered for
his time and service with the CARD Clinic as a Board Member in
Libby where he worked to help those affected by asbestosis.
James married the love of his life,
Louise Rhoades on Nov. 27, 1965. He loved spending time with his
family especially his two grandsons, Henry Kilbreath and Matthew
Hopkins.
He enjoyed trap shooting, fishing,
boating and spending time with his family.
He was a loving father and friend and
is survived by his wife Louise Hopkins, son David Hopkins
(Beaverton, Ore.) his wife Cheryl and son Matthew, Daughter Cheryl
Kilbreath of Tooele, Utah, her husband Tim and son Henry, brother
Ron Hopkins, sisters Linda Riley, and Grace Benesh.
Jim was preceded in death by his
parents, Francis Hopkins and Thelma DeGering.
He is being cremated and services will
be in the spring of 2012.
---