Barbara J. Grant, 73, of Libby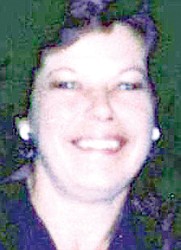 by
The Western News
|
November 11, 2011 1:41 PM
Barbara J. Grant, 73, of Libby died Monday Nov. 7, 2011, at her home in Libby from natural causes. 
She was born Sept. 19, 1938, in Malta, Mont., to Emil and Ona May Crowford Riech. 
She grew up and attended school in Plains, Mont.  She married Clarence Creel Steward, better known as Tarzan, a logger from Eureka who had a mill in the Yaak, in the 1960s and  '70s. She later married George Grant. 
Barbara enjoyed playing the guitar and singing, riding horses, collecting antiques, gardening, fishing and hunting.  She was a good mother and grandmother.
Two husbands Clarence (Tarzan) Steward and George Grant and a brother Lenard preceded her in death.
Survivors include her children John Steward of Kalispell, Mont.; Jesse Steward of Plains, Mont.; Sam Steward of Longview, Wash.; Ona Steward of Libby; two brothers, Kenny Riech and wife Cookie of Plains, Mont.; Jack Riech and wife Gloria of Hot Springs, Mont.; grandchildren Joni, Jonas, Jerin, Craig, Dana, Barbie, Georgann, Amanda, Cassie; niece Sherry Riech, Nicky Riech and nephew Rafe Riech.
Private family services will be held. 
Local arrangements are by Schnackenberg & Nelson Funeral Home in Libby.
---