Troy wrestlers compete in tournaments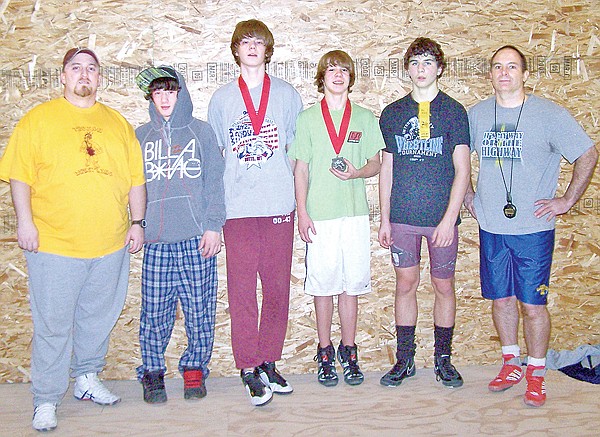 From left, Troy Coach Chapel, Cody Kessel, Garret Chapel, Casey Graff, Michael Miller and Coach Allen.
by
The Western News
|
February 25, 2011 9:09 AM
Casey Graff and Garret Chapel each
claimed runner-up finishes in Sunday's Cyclops tournament, a U.S.
Amateur Wrestling event in Butte.
Graff competes in the Junior division
while Chapel wrestles in the School Boy division.
Michael Miller also placed by taking
fourth in the Cadet division.
Eighteen Troy wrestlers also
participated in the Red and Blue Tournament in Plains on
Saturday.
---