Lawmakers show emotion on abortion issues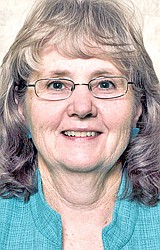 In a soft and affable voice, Republican
Rep. Pat Ingraham introduced herself and said she represented the
people of Sanders County. Those words were the last the entire room
would agree on in an emotional two-hour hearing this past Friday on
her bill to require that women have an ultrasound before they get
an abortion.
Last week marked 38 years since the
U.S. Supreme Court ruled that a woman has a right to an abortion.
But as the tears, outrage and gavel-slamming that attended
Ingraham's House Bill 280 showed, the issue remains one of the most
polarizing that legislators face.
While the raw emotion surrounding
abortion has not subsided, Gregg Trude, state director of Montana
Right to Life, sees the overwhelming conservative majority in the
Legislature as his best opportunity in a decade to further the
group's cause.
Trude is confident that Ingraham's bill
and three other abortion-related bills will eventually land on Gov.
Brian Schweitzer's desk this session. Senate Bill 97 would require
girls under the age of 16 to notify their parents before getting
abortions; Senate Bill 176 would forbid insurance companies that
cover abortions from writing policies in Montana under new federal
health care laws; and House Bill 167 would criminalize involvement
in the death of an unborn child.
Of those, Trude predicts Schweitzer
will sign the unborn child bill and the insurance bill.
Schweitzer declined to comment on
pending legislation, but he did warn lawmakers in his State of the
State address against sending him divisive bills that do not create
jobs. He has also been an outspoken advocate of a woman's right to
choose.
House Speaker Mike Milburn, R-Cascade,
said that although social issues are not his party's focus this
session, he thinks the parental notification measure will get the
most support from its members.
"I think there is a strong argument for
it," Milburn said. "You have to notify parents if a child gets an
aspirin in school."
A similar law, however, was struck down
by the Montana Supreme Court in 1999 on the grounds that it did not
enhance the health or safety of minors or treat all pregnant minors
equally.
The difference between SB 97 and
current law is that the age at which parental notification is no
longer required would be lowered from 18 to 16. The bill also
provides judges with more stringent criteria to weigh in deciding
whether a specific minor can have an abortion without telling her
parents.
So far there are nine abortion bills
and the unborn child bill. Staunch abortion-rights lawmakers like
Rep. Robyn Driscoll, D-Billings, concede that the bills have a
golden ticket to Schweitzer's desk.
"Every one of them will go through this
session," Driscoll predicted after the hearing on the ultrasound
bill. "Hopefully, the governor will get out his veto pen and veto
every one of them."
Abortion-rights groups, such as the
American Civil Liberties Union and Planned Parenthood of Montana,
agree. They hope Schweitzer will honor his past stance on the
issue.
"We expect that when he is presented
with those decisions that he will stand true to the principles of
choice," said the ACLU's Niki Zupanic.
HB 167, the unborn child bill, has
already cleared the Senate, though abortion-rights advocates warned
that it could undermine the federal rule that abortions are legal
in cases where a fetus cannot survive on its own outside the
womb.
Trude and Republicans say the unborn
child bill is in no way aimed at making abortions illegal. Its sole
purpose, they say, is to allow prosecutors to charge people who
attack a pregnant woman and thus end the pregnancy.
During the floor debate, Driscoll
described the bill as the beginning of the 2011 attack on a woman's
right to choose. She added later, however, that she's not sure
Schweitzer will see it the same way.
Some anti-abortion lawmakers aren't
willing to leave the decisions to Schweitzer. They hope to put the
questions directly to voters.
Rep. Wendy Warburton, R-Havre, is
sponsoring two referendums to amend the Montana Constitution. One
would add a clause stating that Montanans have no specific right to
abortion, and the other would say a person's life and rights begin
at conception. A draft bill is in place to put the parental
notification measure on the ballot, too.
But constitutional referendums require
at least 100 votes in the Legislature. Both Trude and Milburn said
Warburton's referendums could have a hard time reaching that.
And so the debate goes on. No matter
what happens in the Legislature, or under the governor's desk lamp,
or even at the polls, the ultimate legal decision over abortion is
sure to rest where it did 38 years ago – in the courts.
---