Sharon G. Parker 64, of Libby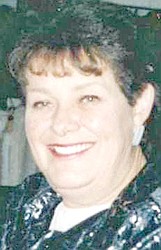 Sharon G. Parker, 64, of Libby passed away Dec. 21, 2011, at St. John's Lutheran Hospital of natural causes. 
She was born April 5, 1947, to Ed and Marge (Morgan) Goins in Hollywood, Calif. 
Sharon grew up and attended school in southern California, graduating from high school in 1965.  After moving to Gillette, Wyo., Sharon met and fell in love with her co-worker, Ron Parker in 1983. 
They were married June 3, 1986, in Reno, Nev.  In 1988, they moved to Libby where they enjoyed their life together.
Sharon was an active member of the VFW Ladies Auxiliary and was often seen at community functions. 
She enjoyed playing cards, doing crafts and prospecting. Her brother Jim and sisters Dana and Janet preceded her in death.
Survivors include her husband Ron Parker of Libby; children Retired Senior Chief Damon McLaughlinn of Honolulu, Hawaii; Audray McCollum and husband Brent of North Dakota; Ron Parker, Jr. and wife Jami of North Dakota; seven grandchildren and 1 great grandchild.
Private family services will be held. 
Local arrangements are by Schnackenberg & Nelson Funeral Home and Crematory in Libby.
---