Troy softball loses close game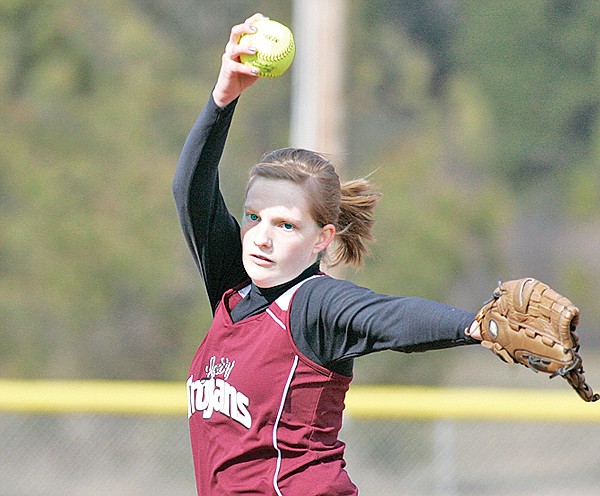 Jordan Williams pitching against the Bonners Ferry Badgers.
by
The Western News
|
April 12, 2011 1:47 PM
Troy lost in a tight game during its
home opener on April 7. The final score was Troy 5, Bonners Ferry
6.
Bonners Ferry came out with a quick
three runs in the first inning and one run in the second.
Troy battled back in the fourth inning
to score four runs. Alyssa Olds, Megan Cummings, Rachel Geuther
were on base when Bonners Ferry's pitcher walked Megan Hight to
give Troy its first run. Then a triple by Kimmy Klin brought the
score to 4-3 for Troy.
Troy took the lead in the sixth after
Cummings scored of a single by Klin.
Bonners Ferry set up the tie run with a
double to left center and scored the go ahead run at the top of the
seventh to win the game.
---