Tommie Lee Becquart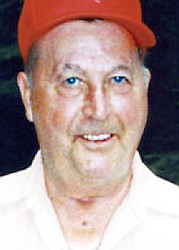 by
The Western News
|
September 24, 2010 12:30 PM
Tommie Lee Becquart of  Moyie Springs, Idaho, passed away on Sept. 11, 2010 at Kootenai Medical Center in Coeur d'Alene Idaho.
Tom was born on Feb. 9, 1933 in Coalgate, Okla., to Victor and Ida Logsdon Becquart. He moved to Eureka as a young boy and graduated high school. He went into the U.S. Army in 1955.
After his time in the service, he went to work driving log trucks, which was his lifelong profession. He drove for various private contractors over the years. His work ethic was superb, always providing for his family.
In 1956, Tom married Marie Joy Ebermayor from Yaak and they shared 54 years together.
Tom appreciated the simple joys in life. He loved to fish and camp. He and Marie traveled whenever possible, seeking out new sights and meeting new friends. After retirement, they spent their latter winters in Arizona.
Family will remember Tom as always being a gracious man who was easy-going, gentle and kind. He was liked by everyone and loved by many. He will be sorely missed by his family and friends.
Tom was preceded in death by his parents; brother, Luke Becquart; and sister, Lillian Kinns.
Survivors include his wife, Marie of Moyie Springs; sisters; Peggy Starling (Ray) of Spokane, Wash.; Marion Smith (Leffard) of Troy; and Edith Gaertner of Spokane; grandsons, Brandon Bourland and Kyle Bourland; great-grandson, Laine Bourland; and numerous nieces and nephews.
Anyone wishing to celebrate Tom's life is welcome to stop by the Yaak Campground at the bottom of Yaak hill the weekend of Sept. 25.
— — —
(Information provided by family).
---