Cielak competes at state golf meet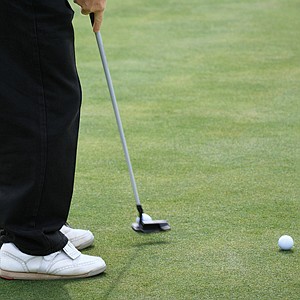 by
The Western News
|
October 5, 2010 3:36 PM
Libby High School junior Louis Cielak had hopes of putting together a couple of good rounds at last weekend's Class A state golf meet in Laurel. But the shots just wouldn't fall in the right spots.
Cielak shot a two-day score of 185 at Laurel Golf Club with rounds of 90 on Friday and 95 on Saturday.
"He never got anything going and that happens in golf," LHS coach Dann Rohrer said. "No exuses, that's just the way it turned out."
Cielak reached new heights this season on the golf course by winning a tournament and shooting a round in the 70s.
"He accomplished a lot of goals and made a lot of strides this year," Rohrer said. "The good news is he's a junior and he's got another year. He's committed himself to working hard."
Zack Stowell of Belgrade won the boys' individual title with a 151 – one stroke better that runner-up Reed Platke of Whitefish and two strokes better than Brad Palin of Hamilton.
Rohrer said the state tournament atmosphere can throw inexperienced golfers off their game.
"I think experience will help him. He was almost overexcited," Rohrer said. "The more tournament experience he has, the more calm he'll be. But he really worked hard on it."
Cielak was the lone Libby golfer to reach state this season.
---