Elmer J. Johnson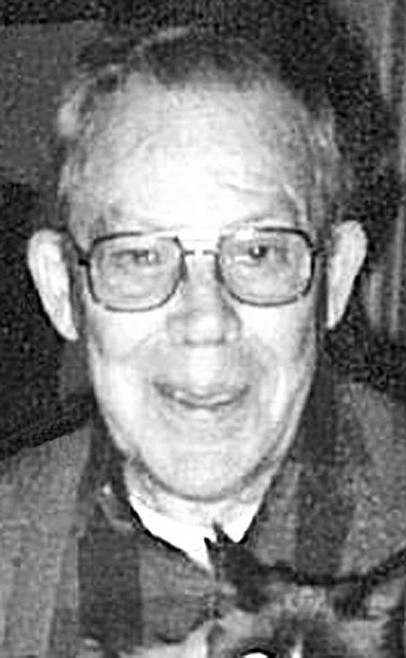 |
September 3, 2009 12:00 AM
Elmer J. Johnson, 84, of Libby died Sunday, Aug. 30, 2009 at St. John's Lutheran Hospital from natural causes.
He was born Oct. 10, 1924 in Baudet, Minn. to Bernard and Nellie Johnson. He served 32 months in the Army stateside in the tank corps at Fort Knox, Ky. He was one of the first 18-year-olds inducted on June 8, 1943 at Butte.
Mr. Johnson worked for J. Neils, St. Regis Paper Co. and Champion International for 40 years. He was a member of the American Legion for 27 years. He loved to fish and hunt, especially elk hunting, and was devoted to his family.
He was preceded in death by a son, George Gillespie.
Survivors include his wife, Mary Johnson of Libby; children, Donna Aucutt of Missoula; Robert Gillespie and wife, Diana of Galveston, Texas; Thomas Gillespie and wife Diana of Galveston, Texas; Catherine Gillespie of Ashville, Pa.; a brother, Harold Johnson of Libby; a sister, Florence Renfro of Washington; 14 grandchildren; and numerous great-grandchildren. 
Graveside services will be Friday, Sept. 4, 2009 at 10 a.m. at the City of Libby Cemetery. Visitation was scheduled for Thursday, Sept. 3, 2009 from 5-8 p.m. at Schnackenberg & Nelson Funeral Home, 422 W. Second St. in Libby.
---