Cross Country: Libby runs at Bonners Ferry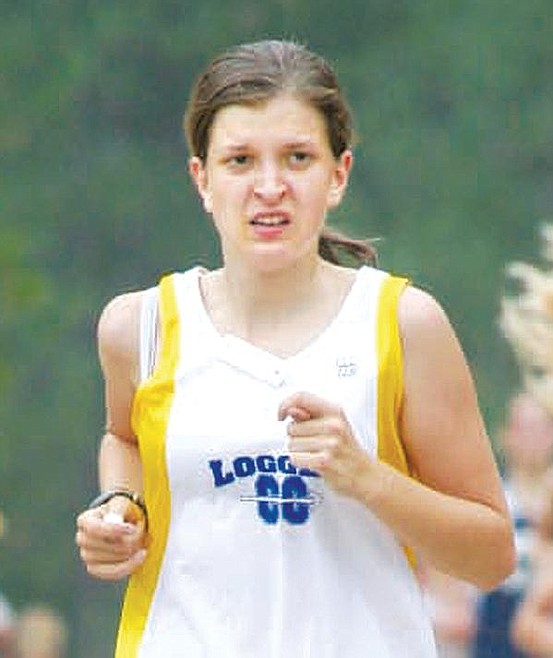 Courtesy/Sarah Barrick Nikola Falk finished 11th in her first cross country meet with the Loggers.
by
Western News
|
September 1, 2009 12:00 AM
The Libby High School cross country team opened its season on Saturday with an appearance in the Bonners Ferry Invitational and based on the results, the Loggers appear to be off to a good start.
"In my opinion, we had a really good meet. Everybody improved their times over last year, it some cases, quite substantially," LHS coach Rod Tempel said. "I was pretty happy with our troops."
Nikola Falk, a foreign-exchange student from Austria, just missed finishing in the top 10 with a time of 22:43.
"She was disappointed because right at the finish line, she was just jogging in and a girl passed her and she finished outside of the top 10," Tempel said. "I was still very pleased with Nikola."
Elizabeth Rodgers, who ran the course for the first time and found challenges with the soft dirt because of ankle and knee problems, finished 49th in 34:01.
William Lott topped LHS boys' runners with a 36th-place finish in 20:31 – a full 90 seconds faster than last year on the same course. Ben Graziano finished 41st in 21:28 and Cody Elliott came in at 22:33 for 50th. Other varsity times included Jacob Thomas (52nd, 22:43), Zeke Carlson (55th, 23:07) and Trevor Hogan (59th, 25:23).
Among the junior varsity results, Matt Nelson had an exceptional performance with a time of 22:01. That placed him 12th in the JV race and represented the third-fastest LHS time on the day.
Libby will host its own invitational on Friday at J. Neils Park. The meet begins at 12:30 p.m. with the middle-school race. The high school action begins at 1 p.m. with the varsity girls. The remaining races will follow in estimated half-hour increments with the boys varsity, boys JV and girls JV. Tempel expects around 10 schools to compete in the meet.
Tempel invites volunteers to come out and help with the meet. For anyone interested, call LHS activities director Wayne Baker at 293-8802.
Bonners Ferry Invitational
Saturday at Bonners Ferry, Idaho
Libby Results
BOYS
36, William Lott, 20:31; 41, Ben Graziano, 21:28; 50, Cody Elliott, 22:33; 52, Jacob Thomas, 22:43; 55, Zeke Carlson, 23:07; 59, Trevor Hogan, 25:23.
GIRLS
11, Nikola Falk, 22:43; 49, Elizabeth Rodgers, 34:01.
JV BOYS
12, Matt Nelson, 22:01; 37, Chris Faulkner, 24:46; 53, Kyle Stern, 26:17; 68, Jesse Nelson, 29:56.
FUN RUN
Cody Barrick, 26:55.
---