Elinor Marie Virant Stout Creighton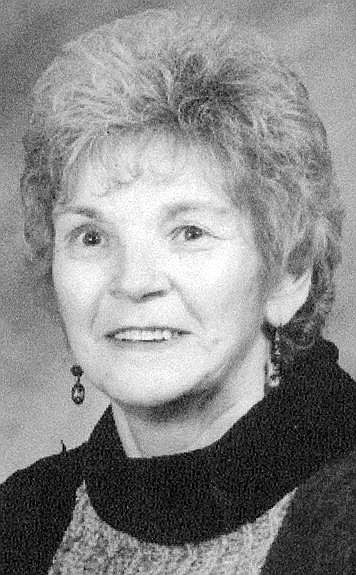 Elinor Marie Virant Stout Creighton
|
March 31, 2009 12:00 AM
Elinor "Ellie" Marie Virant Stout Creighton, 70, died Friday, March 27, 2009 in a Billings hospital following a sudden illness.
She was born Aug. 17, 1938, in Butte and remained in Montana most of her life. Soon after graduation from Thompson Falls High School, she moved to Libby. During the past year, she resided with her daughter Barbara and son-in-law Jim Bloomquist in Judith Gap.
Ellie and Thomas "Buck" Creighton, who preceded her in death, were married in Libby on July 3, 1962. The couple raised nine children.
Mrs. Creighton enjoyed music – particularly bluegrass – and helping others.
She is survived by her children, Julie Kier of Denver, Colo.; Tom Creighton and wife Elvie of Libby; David Creighton and wife Linda of Columbia Falls; Arlene Crispin of Irvine, Calif.; Robert Creighton of Libby; Raymond Creighton of Oakland, Calif.; Richard Stout and wife Grace of Liberty Lake, Wash.; Kelly Creighton of Libby; and Barbara Bloomquist and husband Jim of Judith Gap; two sisters, Takona Scauflaire and husband Claude of Washington, D.C.; and Marie Wilson of Sacramento, Calif.; and numerous grandchildren, great-grandchildren, nieces, nephews and cousins.
Graveside services are scheduled for Wednesday, April 1 at 11 a.m., at the Libby Cemetery.
In lieu of flowers, donations are requested to be sent to: Elinor Creighton care of Bobby Bloomquist, Tri-County Federal Credit Union, Box 531, Harlowton, MT 59037.
---