Arnelda 'Neddie' Cook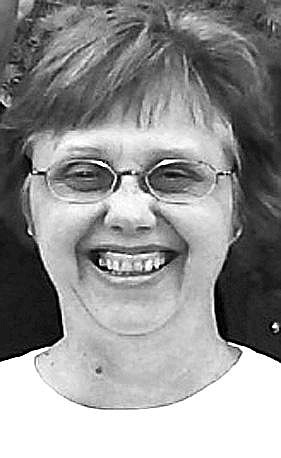 |
March 26, 2009 12:00 AM
Arnelda "Neddie" Cook died on March 20, 2009 in Las Vegas, Nev.
She was born Arnelda Lavine Kelley in Toledo, Ore. on Oct. 5, 1950 to Arnold and Vela Kelley. She moved to Libby with her family while she was in second grade. She was a graduate of Libby Senior High School in 1969 and went to Kenman University in Spokane, Wash. She earned her secretarial associate's degree and worked for the Libby Public School District after she completed her studies.
She married Donald Cook on June 19, 1971. She became a homemaker with the births of her children, Tamara and David. She worked at Glacier Bank for several years.
She moved to Elko, Nev. in 1997 and worked at Sav-On Drug. In 2001, she moved to Round Mountain, Nev. and worked at Shoshone Market.
Mrs. Cook enjoyed being with her family, working in her garden and growing flowers. She was involved with the education of her children and regularly volunteered for school functions.
She is survived by her husband, Donald Cook of Round Mountain; her daughter, Tamara of Henderson, Nev.; and son David of Missoula.
She was preceded in death by her mother, Vela Kelley, and is survived by her father, Arnold Kelley. She also has two brothers, Darald and Doug, with their spouses who all are residents of Libby. She is also survived by her uncles, aunts, niece, nephew and numerous cousins. 
Services will be held in Round Mountain on March 24 at the Simpson Center at 6 p.m., and Missoula on March 28 at 2 p.m. at Sunset Memorial Gardens.
Memorials can be made to the Nevada Cancer Institute and Odyssey Harbor House.
---