Health declaration: Finally, some justice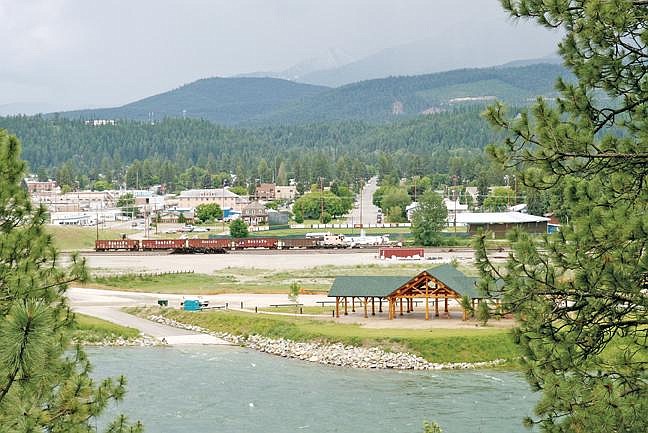 Stacey Fuqua/The Western News The EPA declared a public health emergency in Libby on Wednesday.
by
Canda Harbaugh & Western News
|
June 18, 2009 12:00 AM
"It's about time."
Those words seemed to mirror the sentiment of local government officials, health-care providers and those affected by asbestos-related disease at the news that the Environmental Protection Agency declared the Libby and Troy asbestos site a public health emergency.
"I would say it's about time they do the right thing," local resident Arnold Lehnert said. "The people that are suffering from diseases associated with asbestos should be taken care of."
Lehnert is one of those people. The new classification will guarantee that he and others will be provided with long-term health care.
George Masters also welcomes the news. His condition has deteriorated so much that he gets winded when he retrieves the mail. His sister and brother also suffer from lung complications and he has lost close friends to asbestos-related diseases. 
"I get awful discouraged by what's going on," he said. "I had a good job that I lost over it. I have trouble getting my bills paid and getting the right care and medication."
Masters said he watched a lot of money go toward cleaning and re-cleaning sites contaminated with asbestos, and that he looks forward to seeing some money spent toward health care.
"Us people that got this, we know we're going to die from it and we're not getting 10 cents," Masters said. "It'd be nice to at least get medication or something."
This is the first time the EPA has declared a site a public health emergency under the Comprehensive Environmental Response, Compensation, and Liability Act. The new status is likely to give Libby more negative press, but is worth it, said county commissioners John Konzen and Tony Berget.
"Some people are concerned with the label," Konzen said. "In my opinion, it's already been there, but we have not seen the benefit that comes with it until now."
The declaration recognizes the serious impact to public health from Libby's asbestos contamination and emphasizes the need to fund health care and further clean up.
"It's something that some of the folks in the community have desired to see happen for eight or nine years," Konzen said. "They've been working toward this for a long time."
Though the state has doled out money here and there to treat asbestos-related disease in the area, the funding was always hanging on by a thread. The declaration ensures a long-term solution for those who are sick and those who will later be identified as having the disease. 
"I think this positions our community to finally receive the funding we need to provide health care that will address this issue long-term," said Bill Patten, chief executive officer of St. John's Lutheran Hospital.
Patten also expressed his gratitude for Sens. Max Baucus (D-Mont.) and Jon Tester (D-Mont.), who pushed for the declaration.
"This is a real tangible expression of their efforts on our behalf," Patten said.
Health-care facilities will also benefit from the declaration.
"The hospitals and the clinics and doctors and various health-care agencies will hopefully see a substantial reduction in charity care that they've had to provide as a result of this," Konzen said.
What the declaration will exactly mean for other aspects of the Superfund site, such as cleanup, is still foggy. Dr. Brad Black of the Center for Asbestos Related Diseases believes it will push the EPA forward in its cleanup efforts.
"With this long-awaited announcement comes the opportunity… for the EPA to complete a thorough clean-up of homes and properties following good science," Black said, "and to assist the community in achieving economic revitalization."
---