Richard "Sandy" Burns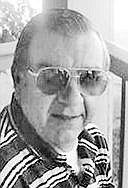 Richard D. "Sandy" Burns, 67, died June 26, 2009 in Rochester, N.Y.
He was born June 15, 1942 in Missoula. After attending many schools, the family settled in Libby where he was active in football, track and his favorite – basketball.
After graduating from Libby High School, he received a four-year scholarship in basketball to Carroll College in Helena. There, he excelled on the court and developed a reputation as a top guard in the state. He was inducted into the Carroll College Hall of Fame in 1967.
After leaving college in 1964, he traveled to Rochester where he met his future wife, Toni. They were married during the summer of 1967 in Libby. He then went to work for R.D. Containers in Rochester where he drove a truck and worked his way up to foreman for the last 12 years of employment. He retired five years ago.
He was preceded in death by his wife, Toni, mother, father, stepfather and brother.
He is survived by his children, Anthony, Richard, Anna and Judith – all of Rochester; brother, Danny Burns of Troy; sisters, Patricia Hendrickson and Ida Williamson of Libby; Oneeta Stevens of Rochester, Wash.; and Kim Dutton of Kalispell; and numerous other relatives.
Services were held Friday, July 3 at Bartolomeo and Perotto Funeral Home in Rochester, N.Y. Interment will be beside his wife at Holy Sepulchre Cemetery in Rochester.
---