Ellen Fern 'Trixie' Salzer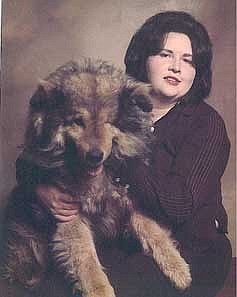 Ellen Fern 'Trixie' Salzer
|
February 9, 2009 11:00 PM
Ellen Fern "Trixie" Salzer, 63, died Monday, Jan. 19, 2009 at Virginia Mason Hospital in Seattle, Wash, after a sudden illness.
She was born on Dec. 11, 1945 to James Eugene and Anna Marie (Davis) Pattie at the Pattie family homestead on Copper Mountain in Troy. She was the youngest of five girls. Her sisters were Rose Pattie Pharness, Nellie Pattie Huisentruit, Frances Pattie Sales, and Clara Pattie Huisentruit. She is survived by sisters Frances (Frannie) and Clara (Clarie).
She graduated in 1964 from Troy High School. She later attended college in the mid-1990s and graduated with a bachelor's degree in accounting from the University of Washington. She worked at many jobs, including tree planting with the U.S. Forest Service, Christmas tree harvesting, nurse's aide, and secretarial work for various companies in the Northwest, including the Corps of Engineers at the Libby Dam, and logging operations. At the time of her death she was employed by Cascade Tax Service as a certified public accountant, where she had worked for many years.
She married George "Skip" Marshall in the late 1960s and they later divorced. She married George W. Salzer on Nov. 24, 1976 in Missoula. They lived together in Rochester, Wash., her husband's hometown, for 32 years. He died in May 2008.
Mrs. Salzer had no natural children, but she had two daughters from her first husband – Anna Salzer Nichols and Kathy Salzer Shore. She had three grandsons, three granddaughters, two great-grandsons and two great-granddaughters. She also had many nieces, nephews and cousins. She was especially close to her cousin, Donna Pattie Asbridge.
She loved music and played piano, drums and guitar. She was a very good seamstress and enjoyed making clothes for her nieces and nephews. She was also artistic and enjoyed making and painting ceramics. She owned a shop, Trixie's Fashion and Gifts, for quite a few years at her home in Rochester. She also loved animals.
Services will be held at 2 p.m. on Thursday, Feb. 12 at Schnackenberg & Nelson Funeral Home in Libby. A potluck dinner will immediately follow the service at the Baptist Community Church on Highway 2, next to Jack's Café, in Troy.
---