Program helps kids with disabilities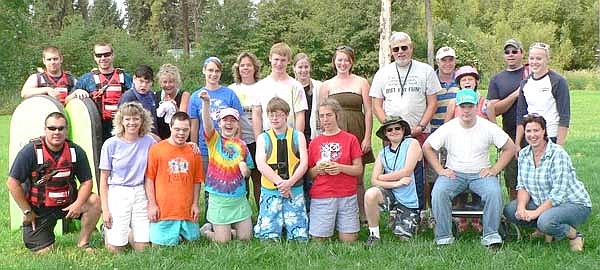 Courtesy Kids from Libby and Kalispell enjoy the "Be Safe Summer Program" offered through the Child Development Center with help from the Plum Creek Foundation.
by
Western News
|
August 27, 2009 12:00 AM
The Child Development Center in Kalispell with help from the Plum Creek Foundation helped 35 kids from Libby and Kalispell enjoy summer activities through a "Be Safe Summer Program" for children ages 6-18.
CDC staff and volunteer safety experts from both communities (lifeguards, firefighters, police) taught the kids safety lessons while helping them have fun.
"As the population in the Flathead Valley has increased, so have the number of kids and adults with developmental disabilities," said Karlyn Gibbs, CDC's childhood autism waiver program director. "Our program gives them the tools to ensure they will enjoy summer activities safely."
The program, which began in July and ended Aug. 20, taught kids about topics such as biking safely, fire safety and water safety.
The mission of the Plum Creek Foundation is to provide philanthropic contributions to support and improve the general welfare of life in the communities that Plum Creek serves. The foundation board meets quarterly to review applications submitted from organizations in the company's operating communities.
On the Net: Visit the "Community Involvement" page on Plum Creek's website at www.plumcreek.com to download an application.
---