Jeanine M. Lethrud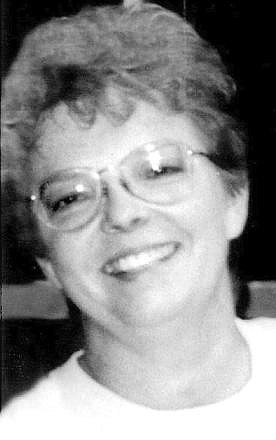 |
August 18, 2009 12:00 AM
Jeanine M. Lethrud, 63, died Aug. 12, 2009 at her home in Libby.
She was born June 17, 1946 in Bonners Ferry, Idaho to Edward and Beatrice Evans. She grew up in Bonners Ferry and graduated from high school in 1964. On March 20, 1965, she married Robert "Bob" Lethrud at Bonners Ferry. They moved to Corvallis, Ore., for several years and then to Philomath, Ore., where they raised their three daughters. They later moved to Beaverton, Ore., and then to Libby in 2001.
Mrs. Lethrud loved people and enjoyed gardening, especially flowers.
Survivors include husband, Bob of Libby; daughters, Elizabeth Burton and husband Kevin of Corvallis, Ore.; Christina Choo of Hillsboro, Ore.; and Amanda Roberts and husband Dave of Gilbert, Ariz.; grandchildren, Alex, Brandon, Jessica, Cassandra, Ashley and Jethro; sisters, Diane Brister and husband Larry of Portland, Ore.; and Cynthia Hilton and husband Clint of Albany, Ore.; and numerous aunts, uncles and cousins.
Services will be Saturday, Aug. 29, 2009 at 2 p.m. at the Libby Christian Church, 100 Kootenai River Road in Libby.
Schnackenberg & Nelson Funeral Home in Libby handled arrangements.
---