Darlene A. Palmer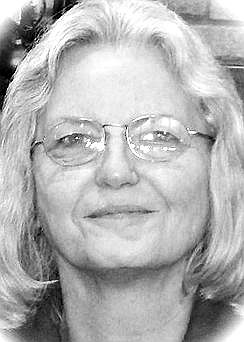 |
April 28, 2009 12:00 AM
Darlene A. "Dee" Palmer, 67, of Portland, N.D., died April 19, 2009 at Altru Hospital in Grand Forks, N.D.
She was born on Aug. 6, 1941 to Pete and Mary (Foley) Azares in Oregon City, Ore. She attended schools in Oregon, Washington and California. She also attended nursing school and became a certified nurse's assistant. She married Gerald Palmer on Aug. 3, 1974 in San Ramon, Calif.
The couple lived in Libby from 1979-94 and 1997-2000. Their son, Terry, was a Libby High School graduate.
She enjoyed doing many crafts including crocheting, photography and drawing, decorating her house, working in her flower and vegetable gardens, and volunteering her service to others.
She was preceded in death by her parents, and a son, George (King) Herbie Hamilton III.
She is survived by her husband of 34 years, Gerald of Portland; four children: Lisa Juliano (Kevin) of Rancho Cordova, Calif.; Steve Scott of Atlanta, Ga.; Terry (Teresa) Palmer of Portland, N.D.; Tom Palmer of Austin, Texas;  sister, Demetria Keintz of Clear Lake, Calif.; 10 grandchildren, Chris Correa, Letisha Juliano, Timothy Juliano, Joseph Juliano, Dennis Juliano, Michael Scott, Morgan Palmer, Kade Palmer, Isaiah Palmer and Maggie Palmer; and two great-grandchildren.
The funeral was held April 24 at Riverside Evangelical Free Church in Mayville, N.D. Burial was at Aurdal Cemetery in Portland, N.D.
Baker Funeral Home in Mayville handled arrangements.
---