Charles Otho Breeding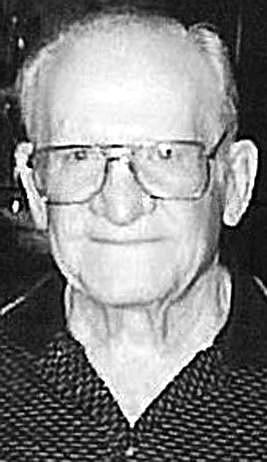 |
April 28, 2009 12:00 AM
Charles "Chuck" Otho Breeding, 86, died Thursday, April 23, 2009.
He was born on May 14, 1922, one of four children, to Charlie and Annie (Cutbirth) Breeding in Breckenridge Texas.
He worked in the oil fields and construction for a good portion of his life. He worked as a dozer operator and truck driver for Buddy Lawrence Construction, which took him to North Dakota and South Dakota in the early 1960s. He later worked for Zook Brothers Construction and Heinz Construction on a new highway above Libby Dam and then as a batch plant operator during the construction of the dam.
After the dam was finished, he went to work for Nelson Brothers Logging. He ran a skidder and dozer for Nelson Brothers for a number of years before purchasing his first, Peterbilt cab-over truck with a self loader. He hauled for a number of local loggers before retiring in 1985.
He married Mary Alice (Shorty) in Texas. They had two sons, Charles Jr. and Troy Dean before divorcing.
Mr. Breeding met his wife, Pat, when he worked in the oil fields near Baker. They married in 1963 and moved to North Dakota and South Dakota and back to Montana before arriving in Libby in 1965 with their three daughters. His wife preceded him in death in September 1983.
He married Wanda Smith on March 21, 1985. After retiring from logging, the couple ran the Town Pump in Kalispell for a short time before deciding to officially retire. They then spent a number of years fishing and camping with a club in Kalispell and then later with friends in the Libby area.
He was preceded in death by his parents; his brother, Roy; sister, Velma and her husband Fred; his sons, Charles Jr. and Troy Dean; and his second wife, Pat.
Survivors include his wife of 24 years, Wanda, at their Libby home; his brother, Earl, of Odessa, Texas; his three daughters, Charlene (Marty) Williamson of Troy; Susan (John) Ague of Libby; and Elna (Dennis) Rooney of Libby; three stepchildren, Danny (Lori) Neff of Lewistown; Gary Neff of Kalispell; and Cathy (Dan) Campos of Libby; 16 grandchildren; 30 great-grandchildren; and numerous nieces and nephews.
A memorial service is scheduled for Saturday, May 2, at 11 a.m., at the Schnackenberg and Nelson Funeral Home in Libby.
---