Ada M. Ferguson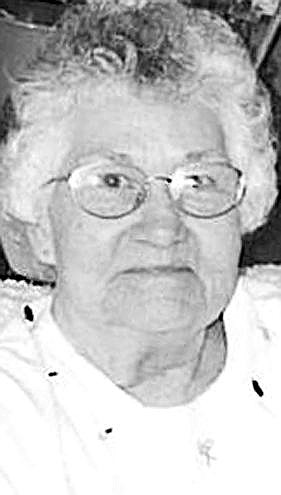 |
April 21, 2009 12:00 AM
Ada M. Ferguson, 79, longtime Libby resident, died April 15, 2009 at Brooke Grove Rehab and Nursing Home in Olney, Md.
She was born at Warland on Feb. 20, 1930, the daughter of Charles and Ada Myrtle (Hansberry) Noble.
She attended school at Warland for two years. She moved to Libby with the family and attended school. She married Gordon Ferguson in June 1946.
She enjoyed sewing, cooking and crocheting.
She was preceded in death by a daughter, Sherry Ferguson, her father, and a brother, Mike Noble.
Survivors include her children, Gordon Scott Ferguson of Port Angeles, Wash.; Dan Ferguson of Spokane, Wash.; and Tina Edwards of Olney, Md.; her mother, Ada Myrtle Clark of Libby; brothers and sisters, Cal Noble and Florence McElmurry – both of Libby; Judy Nelson of Deming, N.M.; and seven grandchildren.
Services will be Wednesday, April 22, 11 a.m. at the Libby Christian Church.
Schnackenberg & Nelson Funeral Home in Libby handled arrangements.
---