Shirlee I. Craver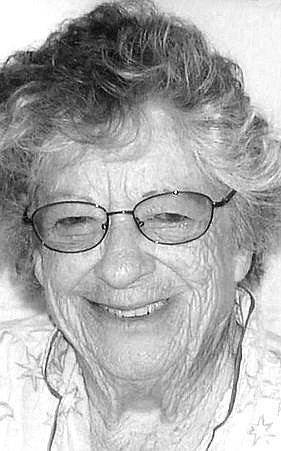 |
April 16, 2009 12:00 AM
Shirlee I. Craver
Shirlee I. Craver, 86, died on Friday, April 10, 2009 at her home in Libby. 
She was born March 25, 1923 in Butte to John and Hazel Shea. She spent her childhood in Walkerville and attended St. Lawrence Grade School. She graduated from Butte Central High School with the Class of 1941. 
In June 1942, she married Thomas B. Craver in San Diego, Calif. She was a bride separated by war for about three years. They then settled in Butte before coming to Libby in 1960. She worked for a time at Al's Market and Maurer Insurance Agency.
Her parents; her husband, Tom; brother, Ed; and sister, Carole preceded her in death.
She is survived by her sons, John and wife Peggy; Larry and wife Karen; and Kurt and wife Rebecca; daughters, Marylee Johnson and husband Rick; and Sally Hansen and husband Joe; stepchildren, Dave and Peggy; nine grandchildren and 15 great-grandchildren.
Services will be Friday April 17, 2009 at 11 a.m. at St. Joseph's Catholic Church in Libby. Visitation was scheduled from 1-7 p.m. on Thursday with Rosary at 7.  Memorials may be made to St. Jude's. Schnackenberg and Nelson Funeral Home in Libby handled arrangements.
---