Trevor Osler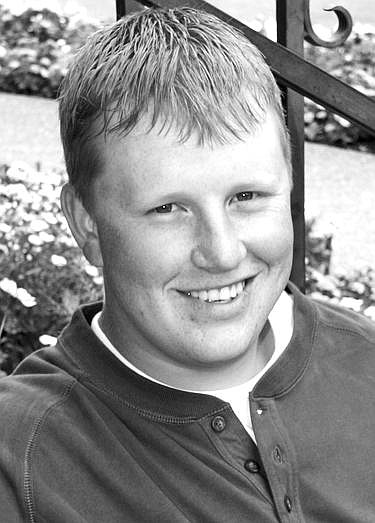 |
November 24, 2008 11:00 PM
Trevor Osler, 21, Kalispell, died Nov. 19, 2008 from injuries received in a car accident.
He was born June 4, 1987 in Kalispell and spent his first 11 years in Libby where he often went fishing, hiking, swimming and rafting on the Kootenai River along with playing soccer and baseball with his friends.
He moved with his family to Kalispell in 1998. He spent the remaining years of his childhood in Sunrise Terrace. He attended school at Fair-Mont-Egan, Kalispell Junior High and Flathead High School. He was currently a full-time student at Flathead Valley Community College studying information and web technology.
He enjoyed computer games, building relationships with people around the world, fixing computers, snowboarding at Big Mountain, fireworks, SpaghettiOs, his Mustang, time with friends and activities with family. He had hopes to become a web programmer for Blizzard Entertainment.
He is survived by his parents, Scott and Tracy Osler and his sister, Keaton – all of Kalispell; grandparents Gloria Osler of Trego, Bob and Ruth Hummer of Kalispell, and Dellas and Nancy Eaton of Coeur d'Alene, Idaho; aunts, uncles and numerous cousins.
A memorial service will be held at the Arts and Technology Building Conference Center of Flathead Valley Community College, Room 139, on Wednesday, Nov. 26 at 4 p.m. The family asks that in memory of him, bring a can of SpaghettiOs to be donated to the Flathead Food Bank.
An online guestbook can be found at www.buffalohillfh.com . For those with any photos they would like to share, send them to nwmontana@hotmail.com .
---