Guenther Schauss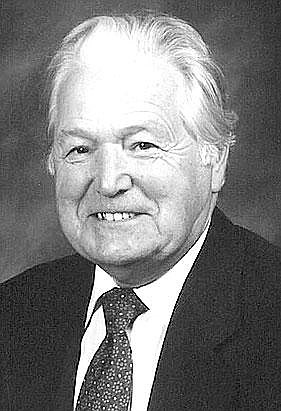 |
November 19, 2008 11:00 PM
Guenther Schauss, 81, died on Nov. 18, 2008 at St. John's Lutheran Hospital in Libby.
He was born on Oct. 28, 1927, in Dresden, Germany, to Erich and Katharina Poegeat Schauss. He was the oldest of six children, having four sisters and one brother. When he was 10 years old, his father was arrested for opposing the Nazi regime. The children never saw their father again.
At his 16th birthday he was conscripted into the German army, and he was sent to both the eastern and the western fronts. In 1944, he fought in the Battle of the Bulge, at the end of which he was imprisoned as a prisoner of war for eight months. Ten days after returning to his home in Dresden, he was arrested for attempting to cross over the East German border into West Germany, and was sentenced to six weeks of hard labor.
From 1946-48, Mr. Schauss worked many different jobs, before at last finding a good-paying job in a uranium mine. It was there that he met Christa, who became the love of his life. Near the end of 1949, the couple finally escaped into West Germany. They found work in Siegburg – Mr. Schauss in a wool factory and his future wife in a bakery.
They married in 1952, and welcomed two sons into the world before immigrating to the United States in 1956. Jerry Neils of Libby sponsored them. After working for a time at Neil's McGinnis Meadows ranch, the Schauss family moved into Libby, where they welcomed three daughters into the family. Mr. Schauss found employment at the J. Neils box factory.
After St. Regis Paper Co. acquired the J. Neils mill, he went to work in the plywood plant where he held jobs on the dryers, pluggers, and spreaders before finishing his career as a forklift operator. He retired from Champion International in October 1989.
He was a longtime member of St. John Lutheran Church. Throughout his years in Libby, he especially enjoyed hikes into the Cabinet Mountains. His hobbies included mountain climbing and swimming. He found special joy in his grandchildren. The couple enjoyed traveling and made several trips back to Germany to visit family and friends there.
His parents, a brother Willy and 2 sisters Eva and Lonny preceded him in death.
Survivors include his wife, Christa, of Libby;  sons, Ditmar and wife Paula of Libby; Heinz and wife Karin of Wenatchee, Wash.; daughters, Gabriela and husband Ray McGlothlin of Wenatchee; Lori Rock of Entiat, Wash.; and Renate and husband Pat Ladenburg of Libby; sisters, Margot Beil and Lisa Kunze, Dresden, Germany; sister-in-law Charlotte Schauss, Libby;  and 11 grandchildren survive in the United States. Also surviving is a son, Bernd and wife Sabrina; and a grandson in Dresden, Germany; and numerous nieces and nephews.
Services will be Saturday, Nov. 22 at 2 p.m. at St. John Lutheran Church in Libby. Visitation will be Friday from 1-8 p.m., at Schnackenberg & Nelson Funeral Home. Memorials may be made to David Thompson Search and Rescue.
Schnackenberg & Nelson Funeral Home handled arrangements.
---