Garbage truck topples, destroys car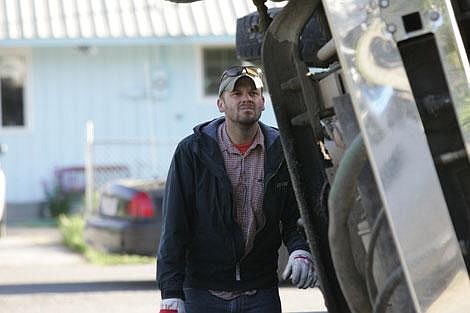 Garbage truck topples, destroys car
by
Jeremie Vella Western News
|
May 30, 2008 12:00 AM
The driver of a Kootenai Valley Disposal garbage truck lost control of his rig, which toppled onto a Libby woman's parked car and destroyed it.
Kevin Johnson, the driver for the KVD truck, took a routine turn too quickly at Balsam and Airth streets. The truck was filled to capacity with approximately 25 yards of waste, and lost balance because of the excessive speed.
Libby Police Sgt. Jim Smith investigated the incident and concluded that the truck was going approximately 21-23 m.p.h.
Johnson complained of neck and shoulder pains and was transported to St. John's Lutheran Hospital. He was cited with careless driving and a citation for an expired medical certificate.
"It was crazy. When I went out there I was in shock, but I hope the other guy is ok," said Nikki Nelson, owner of the vehicle that was totaled. No one was in the vehicle at the time.
In order to drive commercial trucks, a person must complete a physical every two years. Johnson's medical certificate expired in November 2007.
Both citations will result in a fine.
"This is the first time I have ever seen this happen," said Brian Jetton, manager of Kootenai Valley Disposal.
---