Orville "Pappy" Parker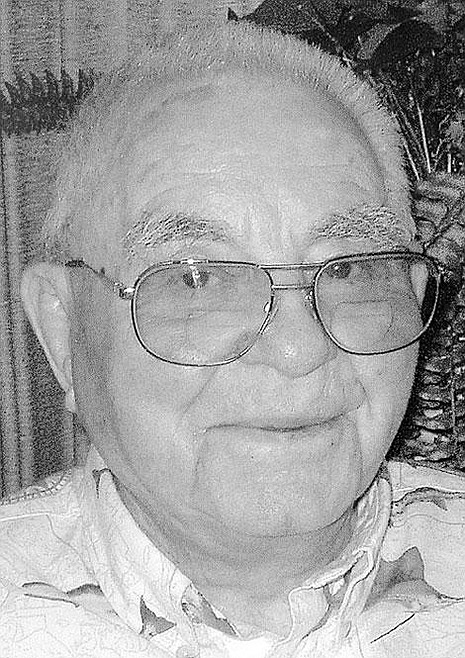 Orville "Pappy" Parker, 100, passed away on Wednesday, April 30, 2008 at the Kalispell Regional Medical Center in Kalispell. He was born on March 31, 1908 in Knowles, Okla. to James and Delphia (Erhard) Parker. He was one of eight children.
Orville married Florence Withrow on Aug. 4, 1928. He worked on ranches in Oklahoma and Kansas until 1936 when they moved to Montana.
They settled in the Mountain Brook area and Orville went to work falling timber with a cross cut saw.
In 1941 the couple moved to Vancouver, Wash. where he had his own crew of men while working in the shipyards.
In 1945 the family moved back to the Flathead where Orville operated his own concrete business. He started O.N. Parker and Son Lumber Co. in 1951 and moved the family to Fortine, Mont.
Orville was known as "Pappy Parker" to his crew. In 1970 they moved to Browning to log until selling his business and retiring in 1974.
Orville still worked in the woods part-time for many years and enjoyed spending many hours in his one-acre garden; a garden that provided an abundance of produce that was sold or given to many friends neighbors or those in need.
Orville was preceded in death by his loving wife of 76 years, Florence in 2004; his parents, five brothers, two sisters and one son, Roger.
He is survived by three daughters: Billie Nelson and her husband Earl, Betty Wise both of Kalispell and Chrystal Schonrock of Alaska; and one son Bobby Parker and his wife Phyllis of Kalispell; 15 grandchildren, 24 great-grandchildren and eight great-great-grandchildren. Orville spent his long life sharing his love with his family and many friends.
Funeral services for Orville will be held at 11 a.m. on Monday, May 5 in the Johnson-Gloschat Funeral Home Chapel with Paul Arends of the Cowboy Church officiating. Burial will be a private service in the Wise Family Cemetery.
Memorial gifts may be given to the Shriner's Hospital for Crippled Children, P.O. Box 2472, Spokane, WA, 99210.
Johnson–Gloschat Funeral Home and Crematory is caring for Orville's family. Friends and family are invited to go to www.jgfuneralhome.com to offer condolences and sign Orville's guest book.
---