Juanita M. Curtiss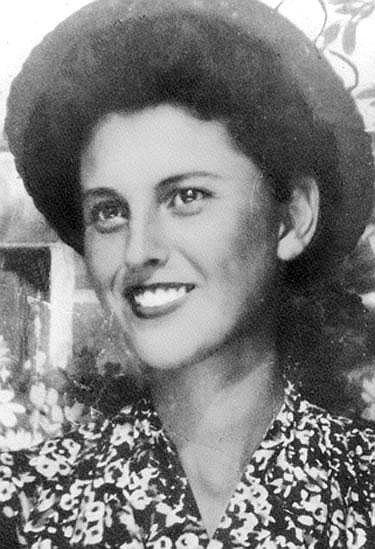 Juanita M. Curtiss, 85, died April 7, 2008 in Seattle. She was born on March 8, 1923 in Brownsville, Texas to Cymon and Petra (Perez) Montez.
She married Mortimor Elias Curtiss in 1951 in Deer Lodge. They moved to Libby in 1954. He preceded her in death in 1973. She was also preceded in death by her parents, one son Narcico "Chico" Ortiz and one stepdaughter Eva Bella Curtiss Duncan.
Survivors include 11 children: Eva Adsitt of Pinehurst, Idaho, Joann Reed of Albany, Ore., Jay Webb of Bakersfield, Calif., Carol Zado of Post Falls, Idaho, Iva Martin who just recently returned to Libby, Ida Nerdrum of Seattle, Birdie Marciel of Seattle, Nita Adams of Roschester, Wash., Mort Curtiss of Libby, Cymon "Tony" Curtiss of Libby and Armandie Curtiss of Libby; three stepchildren: Darlene Conn of Hall, Bird "Sonny" Curtiss of Orlando, Fla. and Ron Curtiss of Helena.
She had a total of 96 decendants, including children, grandchildren, great-grandchildren and great-greatgrandchildren.
Juanita worked for the Libby Public Schools for 25 years as a custodian and bus driver.
She was an active member of her faith of Jehovah's Witness' for over 50 years.
She liked to travel and spend time with her children and grandchildren, which was her greatest joy. She was a very beautiful, loving and compassionate woman. She will be dearly missed by all who knew her.
Juanita was cremated and memorial services were held in Seattle on April 11, 2008. In August, the family is planning to bring her remains to her beloved Sheldon Flats home in Libby.
---