Sixth candidate enters race for commissioner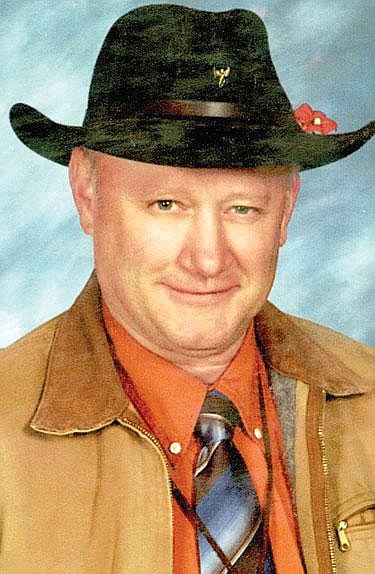 Sixth candidate enters race for commissioner
by
Erika Kirsch Western News Editor
|
March 21, 2008 12:00 AM
There will be many a republican to choose from in the Lincoln County Commissioner Dist. 1 election.
Lee Disney, 54, officially applied for the position last week, which makes him the sixth resident to apply for commissioner. Disney joins Libby Mayor Tony Berget, businessman Mike Munro, former Libby chiropractor Don Cox, local business owner Dennis Souther and Jerry Okonski, who works in the forest industry.
Born in California, Disney's family moved to Libby when he was 3 years old. His family was on vacation visiting the area when Disney became sick. While he and his mother were at the doctor, his grandfather was checking out properties in the area.
Disney graduated from Libby High School and later attended Spokane Community College in Spokane, Wash. He became an automotive technician and worked out of the area for 10 years.
Marrying his high school sweetheart, Karen, the couple came back to Libby for his 10-year high school reunion and made the decision to move back home. When he and his family moved back, Disney worked for Johnie's Auto Parts for eight years.
In 1989, Disney bought out the interests of two people at A & S Pelleting and took over the pellet business, which is now HooDoo Mountain Inc. Disney was also working at Stimson Lumber as an electrician at the time. In January 2003, Disney started an offshoot furnace company and hired another ex-employee of Stimson to get the furnace company started.
Disney was one of the original members of the Libby Park District, he said. He is also the vice chairman of the local Resource Advisory Committee. He was a member of the Libby School Board for nine years starting in 1991-1992, but had to stop once his term was up due to work conflicts.
"I had no intentions of getting back on the board, but I knew I had more in me," Disney admitted.
In 2006, Disney was re-elected to the school board and is still a member of the board. He has also ran for Lincoln County commissioner in 1996.
"I see it as a public servant position, not a job," Disney explained. "I'm trying to make a positive difference."
Disney has broken his back twice and he's slowly been backing out of both his businesses and would ultimately like to be in an advisory position for his businesses, he said.
Disney's wife is currently living in Dillon studying ministry and is pastoring a church in Dillon. Disney and Karen had three children, one of whom has passed away. Their son Tony, 31, lives in San Diego, Calif. and their daughter Lisa, 22, currently lives in Spokane.
"She and I have talked about [Disney entering the race for commissioner] and prayed about it," he added.
"I would bring a good, level-headed approach to problem solving," Disney said of being elected a commissioner. "I know what we're facing. I have experience in dealing with the state at the federal level. I understand where we get money and how it's appropriated from being on the school board and RAC. I don't have as high a learning curve."
Disney also said he is approachable and people seem to feel comfortable coming to him with ideas or problems, "or I can at least steer them in the direction to help solve their problems," he added.
"I'm a committed community member," Disney continued. "I know we've got problems and hopefully I will help solve those problems in the least painful way. We're going to have tough times, but we just need to ride them out."
Offices officially opened for application on Jan. 22 and closed at 5 p.m. on Thursday.
Including District 1 County Commissioner, County Clerk of Court and Precinct Committee Persons were vacant at the county level. Also included in the political race are President, Vice President, U.S. Senate and House of Representatives seats, Governor and Lt. Governor, Attorney General, State Auditor, Secretary of State, Superintendent of Public Instruction, Supreme Court Chief Justice, Supreme Court Justice #3, District Court Judge and Public Service Commissioner.
Eileen Carney filed for Montana State Representative for the Libby area on Jan. 28. Ginny Emerson has also filed for a seat in District 1 of the Montana House of Representatives.
Susan Farmer has filed for Lincoln County Clerk of District Court.
The primary election in Montana will be held June 3. The general election is Nov. 4.
---