James W. Marshall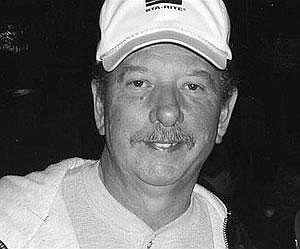 |
March 21, 2008 12:00 AM
Jim Marshall, 58, of Billings, passed away unexpectedly from a head injury on March 17, 2008, at St. Vincent Healthcare.
He was born on Nov. 23, 1949, in Billings, the oldest son of Bill and Betty Marshall. He grew up and received his schooling in various places including California, Red Lodge, Yellowtail and graduated from Libby High School in 1968.
On June 29, 1970, he was united in marriage to Glenna Maynard, his high school sweetheart. They would have celebrated their 38th wedding anniversary this June. Of this union, their beloved daughters Jamie and Hailey were born.
He worked for St. Regis Lumber for 10 years in Libby and, in 1980, they moved to Billings, where he went to work for Northland Steel as a steel fabricator and later for Anderson Steel. He was currently employed for Duane Anderson at WMK Inc. He had worked for the Anderson family for over 25 years. In his earlier years, he greatly enjoyed fishing and hunting as well as golfing. He was an avid Montana Grizzly fan and passed his love of football to his older daughter, Jamie.
He was preceded in death by his parents and grandparents. He is survived by his loving wife Glenna of Billings; daughters, Jamie Egge and her husband Chad of Billings and Hailey Marshall of Billings; one grandson, Teig Egge; sister Lynn Ward and her husband Rocky of Gakona, Alaska; and brother Bob Marshall of Billings; several nieces and nephews, including his special nephew, Shaun of Valdez, Alaska; and numerous good friends Jim had met through work over the years.
We will miss you so much. You will always be our Big Bad Dad.
There was visitation from 1-8 p.m. on Thursday, March 20. Funeral services will be held at 11 a.m. on Friday, March 21, at Dahl Funeral Chapel in Billings. To share memories or send condolences, go to www.dahlfuneralchapel.com .
---