Annis M. Nixon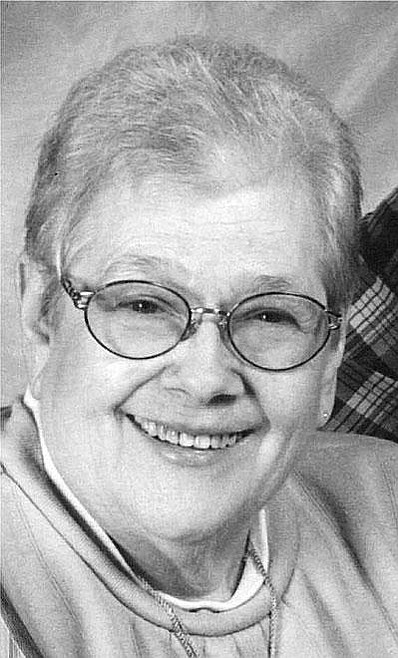 |
March 14, 2008 12:00 AM
Annis M. Nixon, 77, died Friday, March 7 at her home in Libby. Annis was born to Herman and Crystal (Ceasar) Blink in Milwaukee, Wis. on Sept. 14, 1930.
She was raised and educated in Milwaukee and, following nurse's training, became a Licensed Practical Nurse.
She worked as a nurse for a period of time in Milwaukee.
Annis came to Libby in 1953 to visit friends and remained here.
She met Albert Nixon and they were married Nov. 6, 1953.
She had remained a Libby resident for the past 54 years where she and Albert made their home and raised their family.
She worked briefly as a nurse's aid at St. John's Lutheran Hospital and later had worked at J.C. Penney in Libby as a clerk for many years.
A person of many artistic talents, Annis did both oil and watercolor painting as well as rosemaling and handcrafts, knitting many articles of clothing and afghans.
She also had been an excellent cook and baker, producing many beautiful wedding cakes through the years for friends and family as well as delicious homemade bread.
Annis is most remembered for being a devoted wife, mom and grandma and had been an ardent Green Bay Packers fan.
She had been a longtime member of Christ Lutheran Church and Women's Church Circle.
Survivors include her husband Albert at the family home in Libby; her children Crystal Nixon of Orinda, Calif., Worth Nixon of Libby, Cathleen Broers of San Jose, Calif., and Carol Thompson of Wasilla, Alaska; sisters and brother Margaret Volk and Arleen Frieberg and Harold Blink, all of Milwaukee; and four grandchildren, Daniel G., Daniel L., Michaela and Grant.
Services will be at 2 p.m. on Friday at Christ Lutheran Church with Pastor Steve Benson officiating.
Interment services will follow at the City of Libby Cemetery.
Family and friends may call at the Nelson & Vial Funeral Home from 3-8 p.m. Thursday and until noon Friday.
---