Turner gets crazy with annual event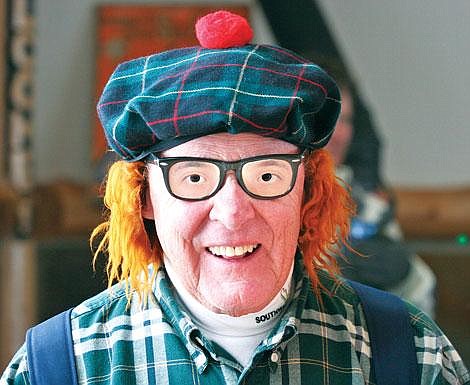 Turner gets crazy with annual event
The Western News
The season isn't quite over for Turner Mountain Ski Resort and the mountain will be the host to this year's annual Crazy Days events.
Crazy Days has been occurring for approximately 40 years at the mountain and is "a fun activity for later in the spring," according to Bruce Zwang of Turner Mountain Ski Resort.
Included in the several activities kicking off at 10 a.m. on Saturday are: a relay race, cardboard sled race, poker race and a costume contest where "anything goes," Zwang added. There will also be a potluck, prizes and awards and the band "Back Adit" will be performing.
There are approximately a "couple hundred" participants and spectators at the event, Zwang said.
For more information, contact Michelle Carlson at 295-3058.
- Photo by Paul Sievers
Art Purdy celebrated Turner Mountain's Crazy Days in 2006 with quite a costume.
---